Staff Area on Digital Menus (Clinical Setting)
21st Dec 2017
The 'staff area' is used to provide staff with an overview of all beds and wards and to allow them to place and edit patient orders as needed.
To access the staff area on a menu you must have:
Bed service enabled on the menu. This is enabled by opening the menu from your 'my menus folder' (1), navigating to the settings (2), clicking on the 'ordering' tab (3) and ticking 'bed service' (4)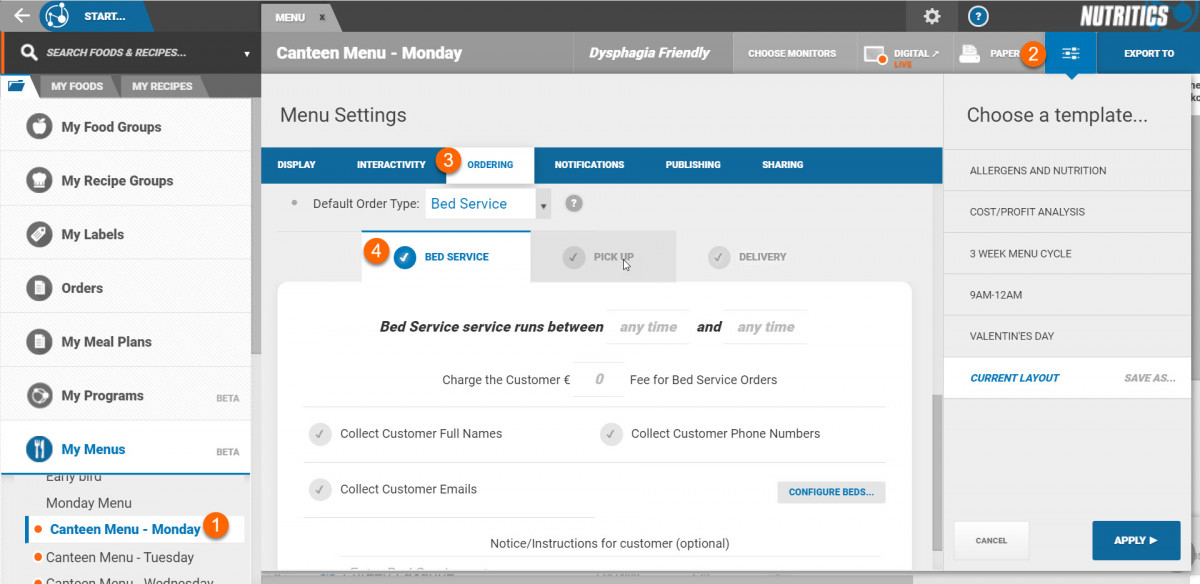 Staff pins assigned in your ordering settings and staff login enabled on the menu. This can also be enabled from the ordering tab in the menu settings by clicking on 'configure beds'



Pin protection must be enabled for each menu individually in the 'publishing' tab of the menu settings.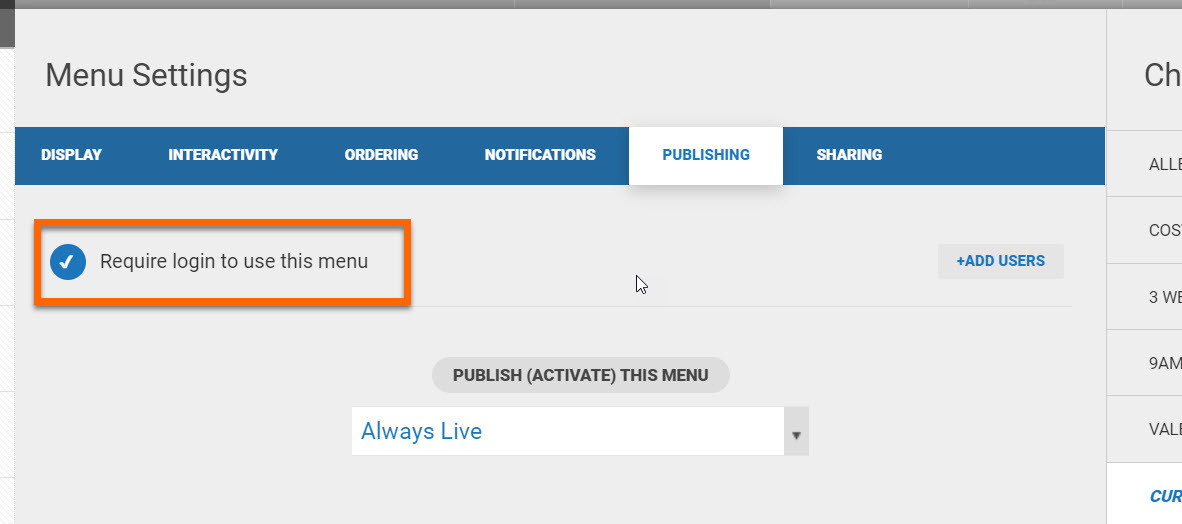 It's also recommended to have patients assigned to beds and wards. A bed and ward can be assigned to a patient by opening the patient profile from your list of patients and scrolling to the 'clinical adjustments' heading.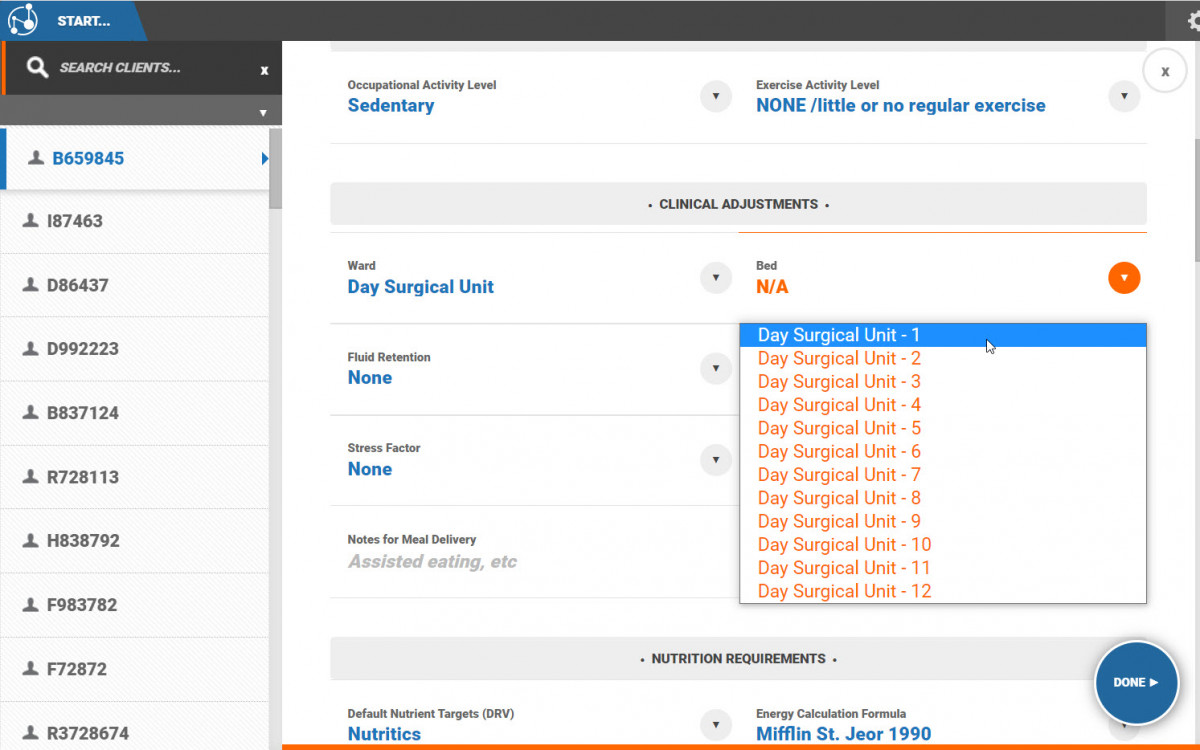 The staff area is opened automatically when a menu is loaded after a staff member has entered their pin.
(1) By default, the staff area gives a summary of the current day but you can use the arrows to navigate between days e.g. to review orders placed on previous days or add/edit orders for future days.
(2) If specific meal slots have been defined you can filter by meal slot here e.g to see all lunch orders.
(3) You can filter by bed/ward here.
(4) All beds are shown below.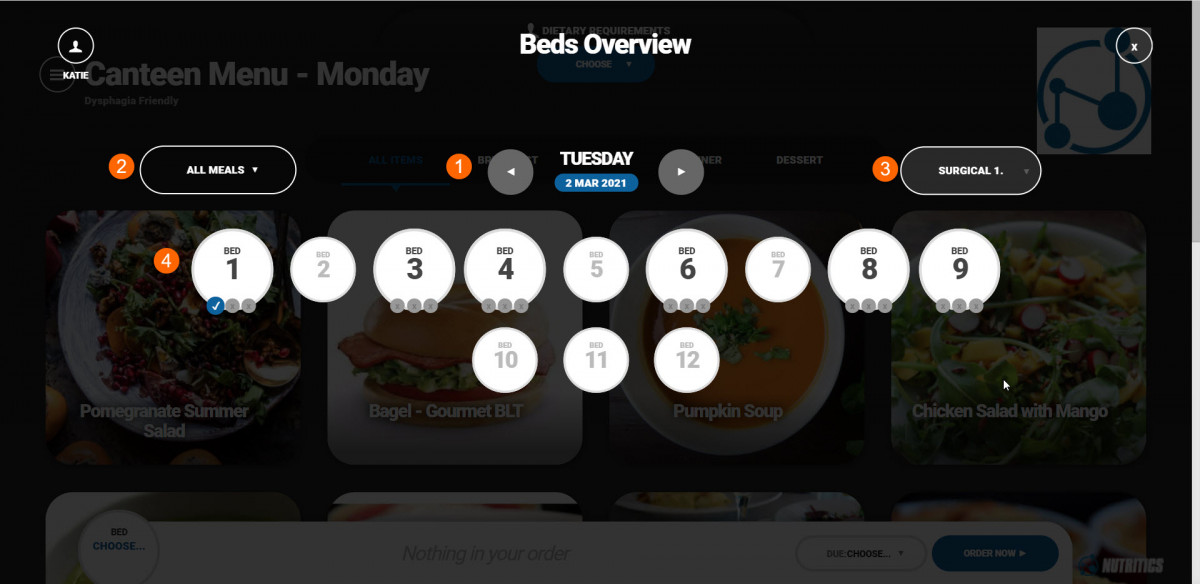 Click on a bed to open it. Details will be shown including:
(1) The current date (use the arrows to see previous/future days)
(2) Bed number
(3) The date the patient was assigned this bed
(4) The patient name. Use the arrows to navigate between beds
(5) Available meal slots (configured in the ordering tab of the menu settings) and an option to place an order for those slots. Note that if it is past a defined meal/time slot e.g breakfast is defined as 9am but you open the staff area at 10am, it will appear as 'closed'.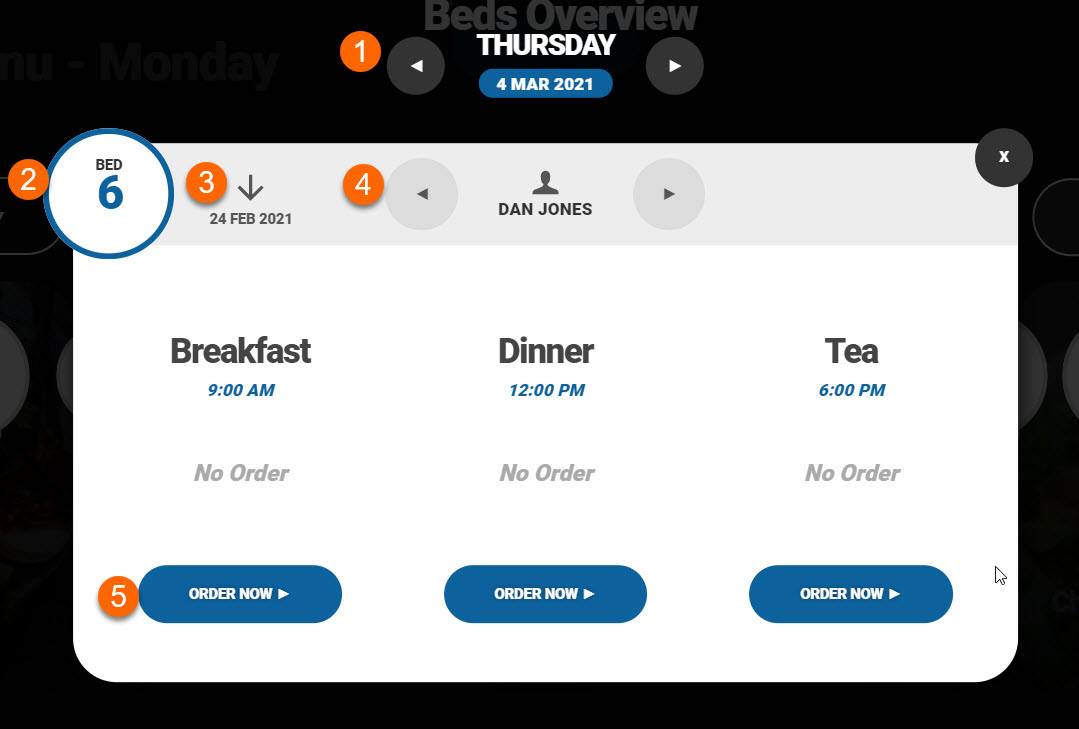 If an order has been placed - the order details will be shown along with the option to delete or edit the order. Note that if preparation has started on an order, i.e. order status is not 'pending' in the kitchen dashboard or if it's too close to the order due time you will be unable to delete an order.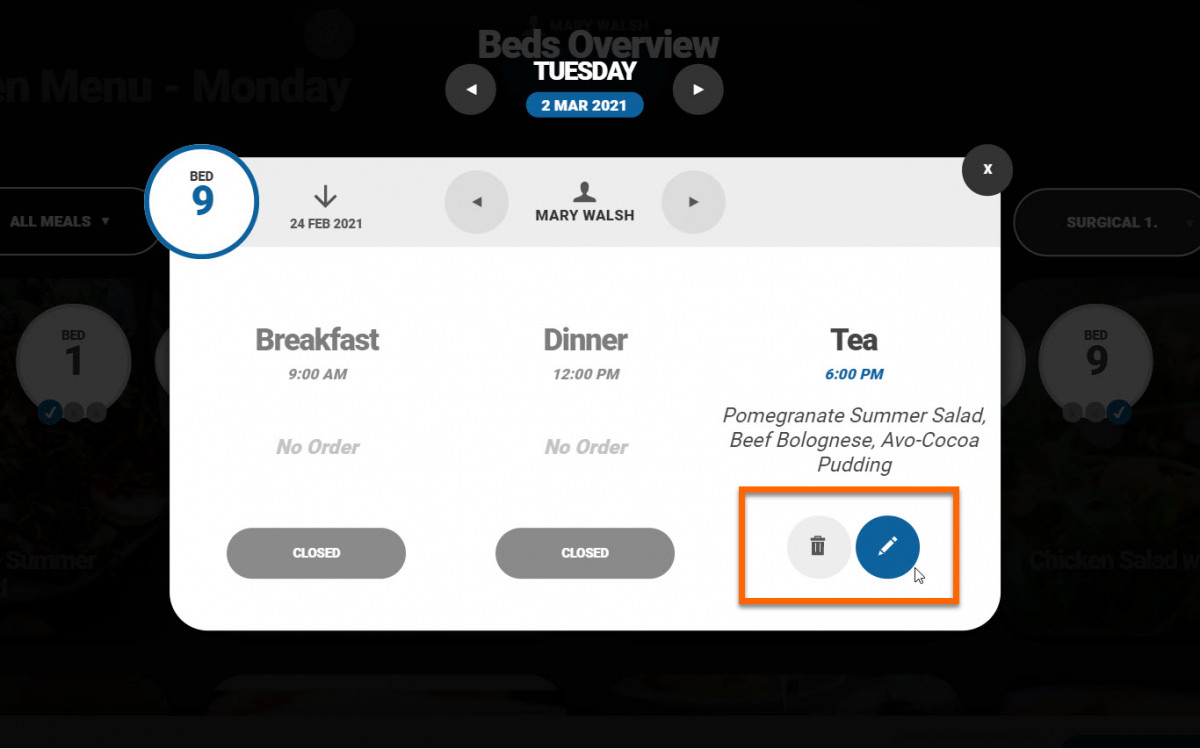 Once an order is submitted, a menu will appear prompting the staff member to:
(1) Order the next meal for the same bed
(2) Move on and place an order for the next bed
(3) Go back to the bed overview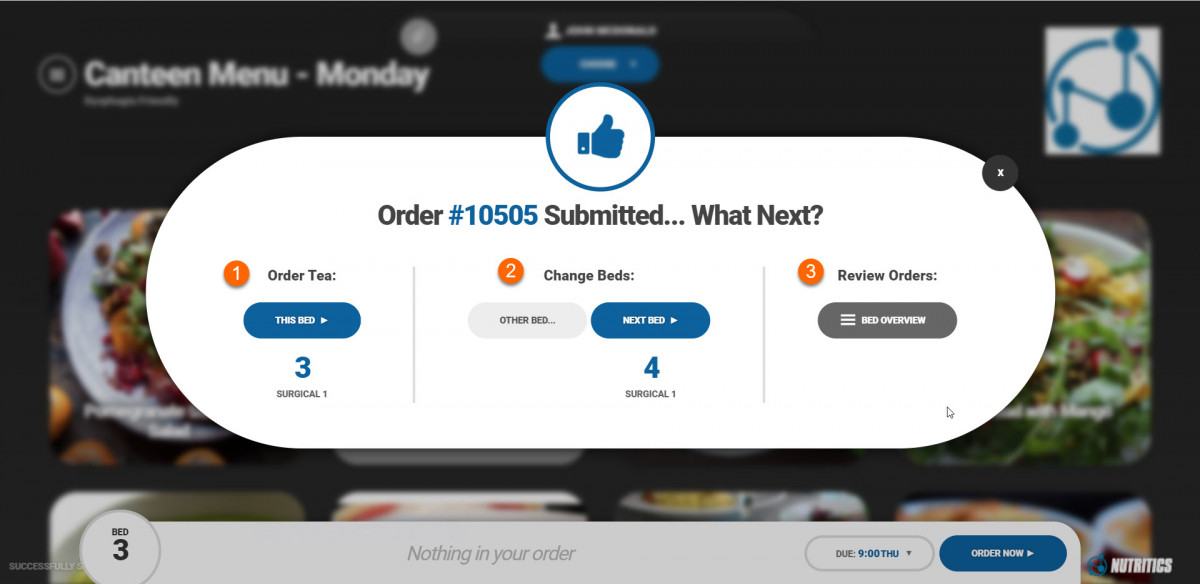 Click on the X icon in the top left corner to close this menu.
The bed overview can be reopened at any time by clicking here.