< back
menus
Creating a Menu
16th Jan 2018
Recipes and foods can be organised into menus and cost assessed in the foodservice version of Nutritics or with the foodservice add-on pack. After a menu is created, there are a number of display options available for use, including a digital interactive menu, a printable allergen & calorie summary report, and full menu cycle overview report. To create any of these reports, a menu must first be produced:
1.
Click 'Start' then 'New Menu' to start creating a menu or menu cycle. Alternatively, click the folder icon below the food search box, then click 'My Menus' > 'New Menu' to create a new menu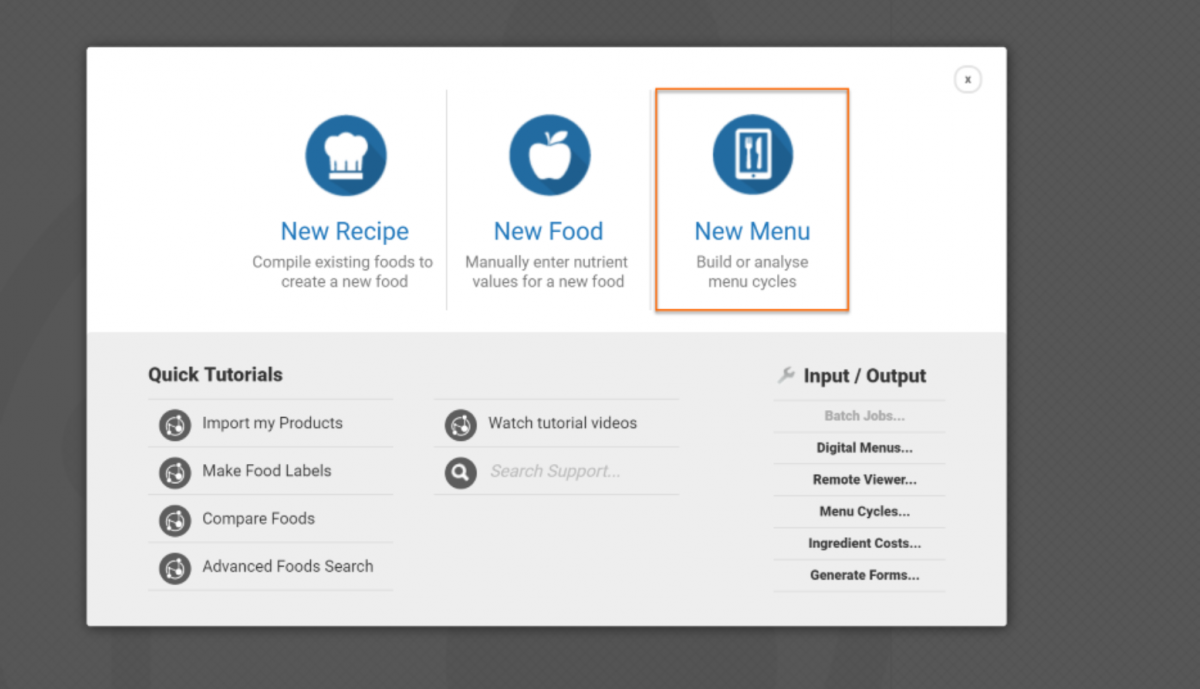 2. Enter a name for your menu, for example, Monday's Menu, á la carte, Early Bird, Weekend Specials etc.
3. Click 'New Group' to add a heading to your menu (e.g. soups, sandwiches, entrees)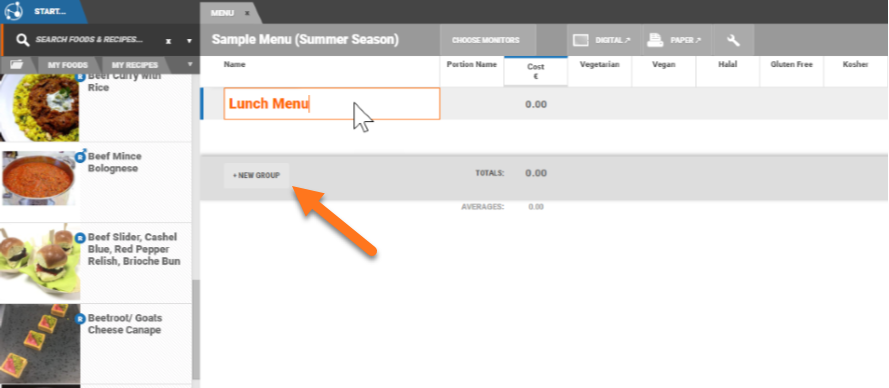 4. Drag and drop recipes, foods or food/recipe groups onto your menu (or use the insert button)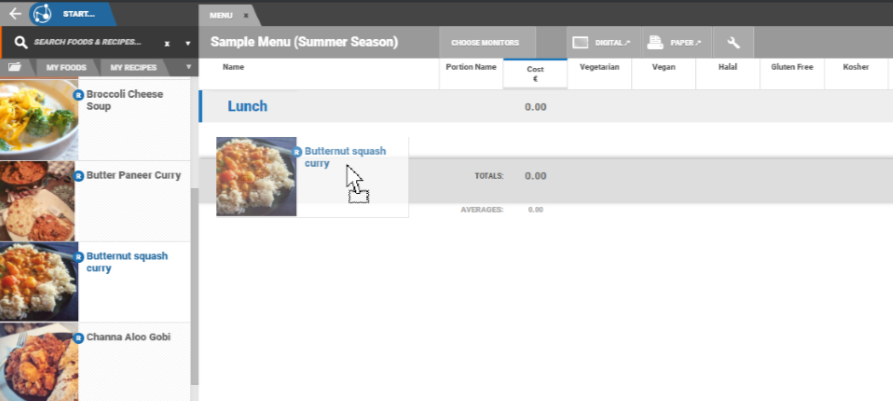 Pro Tip: Switch the workspace view between the tile and list mode by clicking the toggle in the bottom right of the screen.
5. Select the recipe portions that should appear on the menu from the dropdown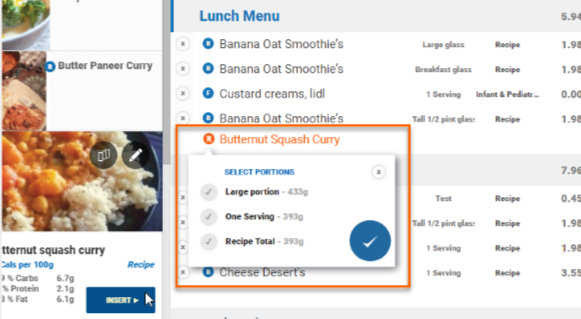 6. Rearrange groups or menu items by dragging and dropping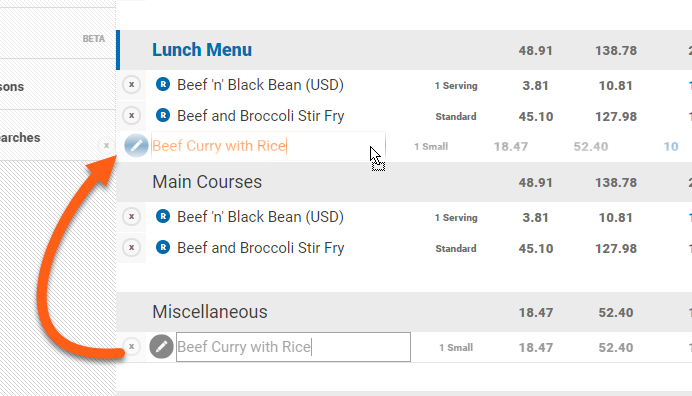 7. Click 'Choose Monitors' from the top toolbar to customise the detail that is available on display

8. Click the digital menu button in the top toolbar to preview your menu in digital format (top picture below) or click the paper menu to generate an allergen and calorie summary sheet (bottom picture below):