Nutritics meal plan creator enables creation of custom eating plans to suit your client's health or performance based goals. To create a meal plan, select a client (or set up a new client) and click the plus button on the meal plan panel.
Alternatively, go to the start menu and click 'new meal plan'.
Meal Plans can be created from scratch, or you can reuse a previously created meal plan and attach it to a new client. Select the preferred option, and the meal plan creator screen will open: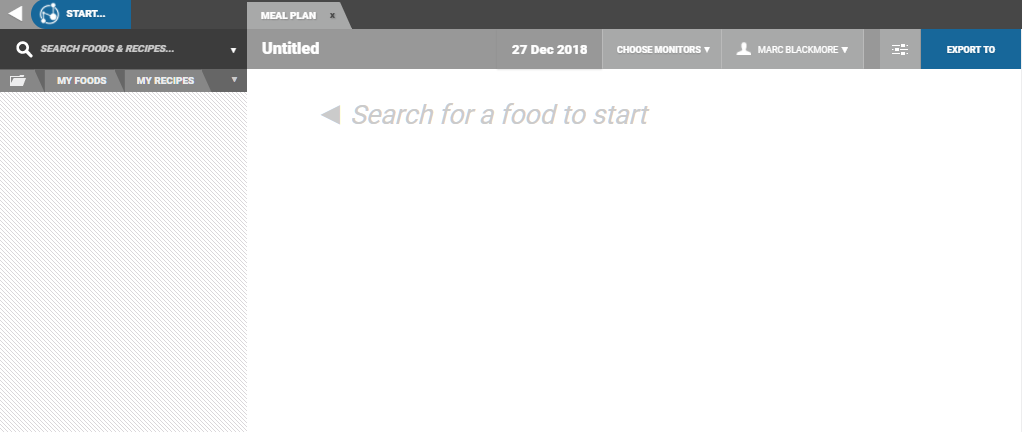 Adding foods and recipes:
To begin creating the meal plan, search for a food in the food search box at the top left of the screen and insert it into your meal plan. Enter a name for the meal and a quantity and measure (optional) for each food. You can also rename the food to a more 'client friendly' name by clicking on it and typing a new name. As you work, you will see nutrient totals for both the meal and the overall meal plan: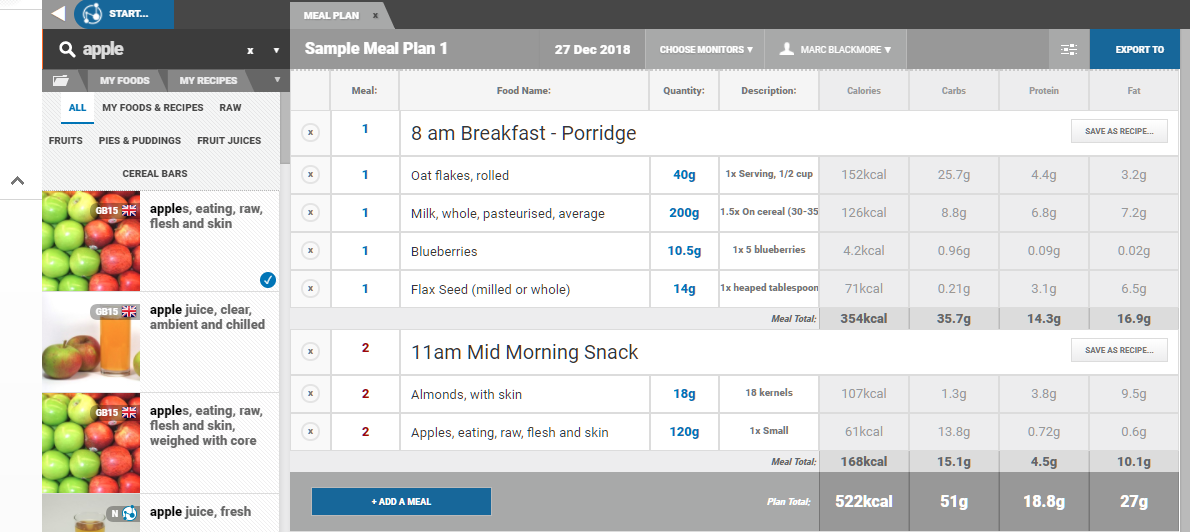 To add a new meal to the meal plan, click the '+Add meal' button. Once clicked, any new foods added will be entered to the newest meal created. Continue adding meals and foods until you are satisfied with the meal plan.
Previously created recipes can also be used in a meal plan. Simply search as normal and look for the icon indicating a recipe - use the 'My foods & recipes' tab to filters the search results to only display items you have created: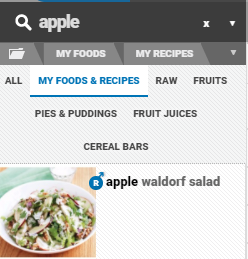 You can also browse recipes in the 'My Recipes' tab or filter your recipe list in groups from the small arrow beside the 'My Recipes' tab: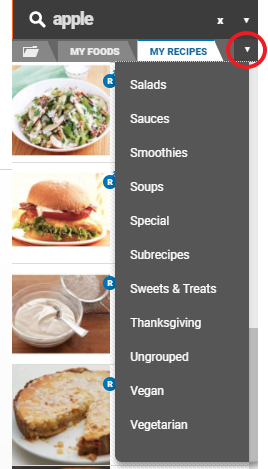 After clicking the 'insert' button on a recipe, you will be asked if you want to import all ingredients from the recipe. Selecting no will import the recipe name only (as a single row on the meal plan) with the nutrient totals. Selecting yes will import all the ingredients with their individual nutrient breakdown.
Why not check out our guides on nutrient monitors and rearranging foods and meals in a meal plan next?