Black Friday
DEAL!
Nov 19th - Nov 30th
Get 25% off your first purchase using the discount code BFCM25
User Manual
Nutritics User Guide
x
< back
foods and recipes
Allergen Management
12th Jan 2018
Allergens in Nutritics are specific to your region. The region can be changed under the 'food labelling' section by clicking on the dropdown.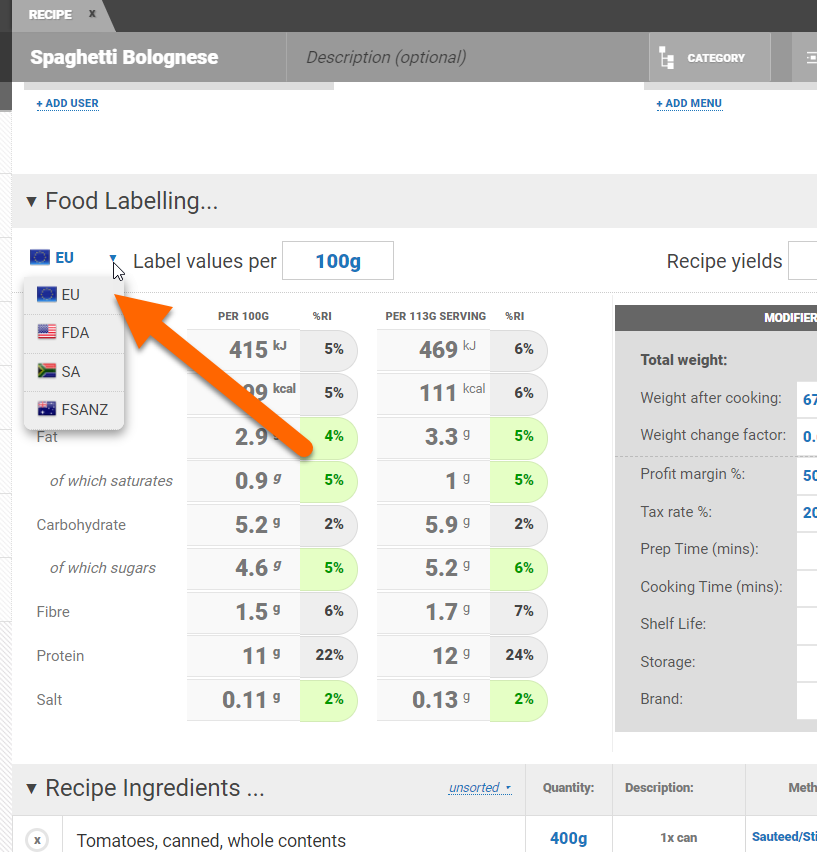 In the recipe workspace, if required you can click on 'automatic allergens' to toggle this off. This will allow you to tag additional allergens and change the 'May Contains' indicators to 'Unspecified' or 'Contains' as required (right-click an allergen to toggle the context menu).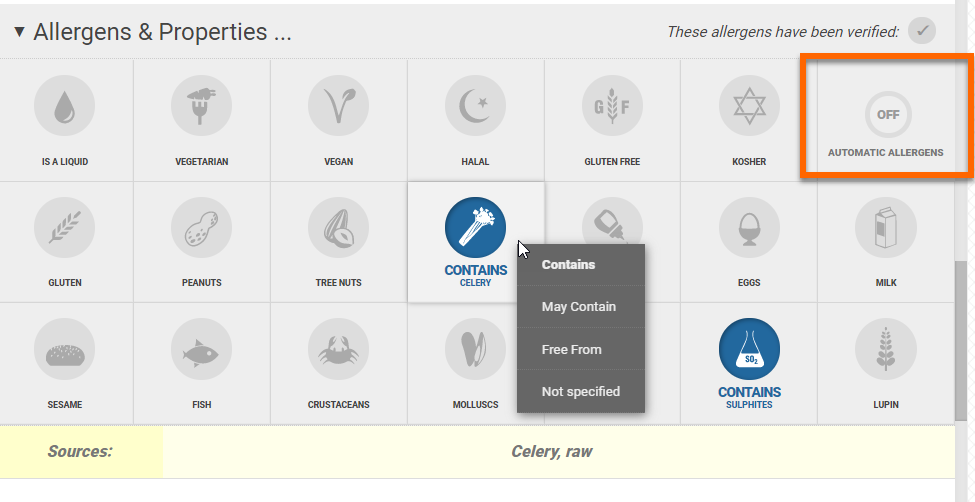 The trigger food for an allergen may be identified in a recipe by moving the mouse over the specific allergen indicator. You can then right-click the food from your ingredient list to view or edit the food, or you can swap it out for an alternative ingredient to engineer the allergen out of your recipe entirely.