COVID-19
Changes
Nutritics has added extra features free of charge to support you working from home during COVID-19 - find out more.
User Manual
Nutritics User Guide
x
< back
menus
Paper Menus
14th Jan 2018
Paper Menus provide a summary table displaying a list of meals on your created menu (see our guide on menu creation), complete with calorie and allergen information: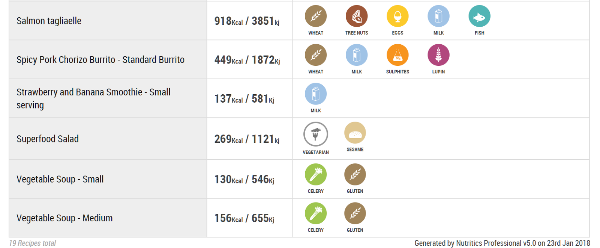 Just click the 'Paper' icon at the top toolbar of 'My Menus' to generate a paper menu. The display options can also be customised from the settings cog to the right of the top toolbar.
Next Article ►
Shopping Lists