Foodstuffs, the purpose of which is to supplement the normal diet and which are concentrated sources of nutrients or other substances with a nutritional or physiological effect, alone or in combination, marketed in dose form, namely forms such as capsules, pastilles, tablets, pills and other similar forms, sachets of powder, ampules of liquids, drop dispensing bottles, and other similar forms of liquids and powders designed to be taken in measured small unit quantities (1).
In Ireland, the use of supplementation has increased by 5% in recent years. Among participants in an Irish nationally representative food consumption survey (IUNA 2001), 28% reported consumption of a supplement during the recording period (four day semi-weighed food diary), 12% of these supplements consumed, were multivitamins (2).
In a similar study in the United Kingdom, 27% of women and 35% of men aged 19 to 64 years, reported to consuming a food supplement during the recording period (four-day semi weighed food diary) (3).
Adequate micronutrient levels have been shown to protect against disease. If you are a healthy individual, without any specific nutritional deficiencies, you should be able to get all of the essential nutrients that your body needs through a well balanced diet. We are all aware that vegetables are abundant in vitamins and minerals. They are nutrient dense and low in calories, yet some people may overlook them and prefer to take a supplement.
A deficiency of either can increase the risk of diseases like osteomalacia and rickets (4).
Foods rich in calcium are dairy products, such as milk, cheese and yogurt. Calcium can also be found in leafy greens such as spinach and kale.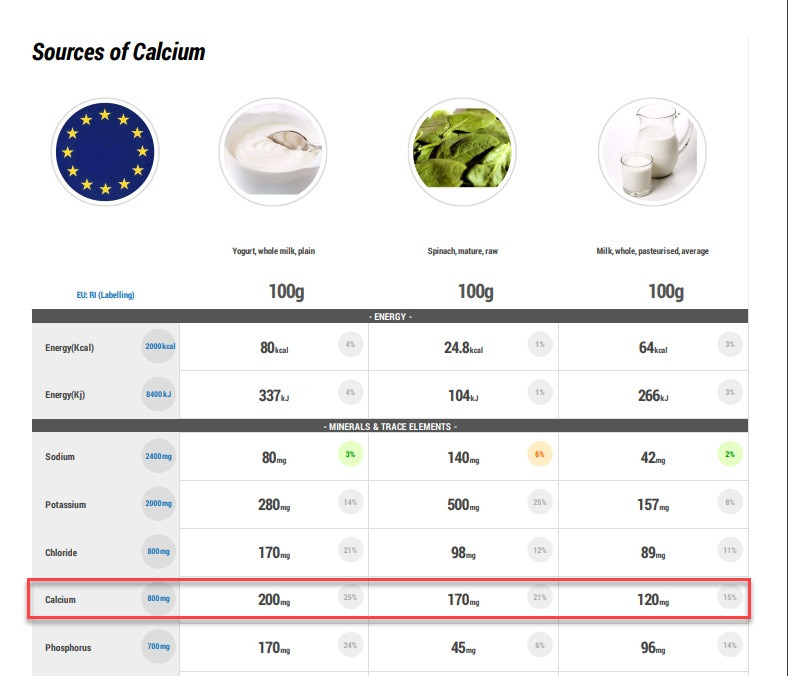 Omega-3 fatty acids can reduce the risk of heart disease. It is recommended to consume at least one portion of oily fish per week as EPA (eicosapentaenoic acid) and DHA (docosahexaenoic acid) are said to improve heart health. According to The European Food Safety Authority (5), EPA and DHA may have a beneficial role to play in the functioning of the brain and can help maintain a healthy heart.
Please note supplements are not a quick fix for heart health! Just as the benefits related to eating fruit and vegetables can't be achieved by taking a multivitamin, it is unfair to compare the consumption of oily fish to that of a supplement.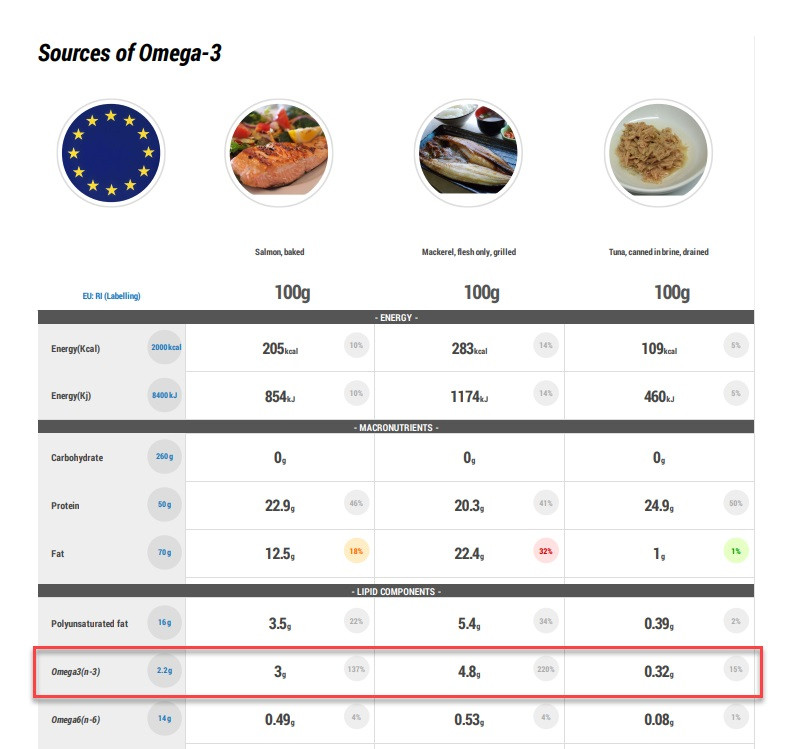 It is recommended to consume a supplement in the following scenarios.
For normal development and functioning of the human body, folate is a B vitamin which is essential. Folate and folic acid are used interchangeably, but we must note the differences. Folate is the natural form which is naturally occurring in foods like leafy green vegetables, asparagus and beans (6).
Folic acid is the synthetic form of the vitamin, which can be found in food supplements, and added to fortified foods.
Prior to conception, and during the first few weeks of pregnancy, a woman should consume 600μg of folic acid per day (200μg from the diet and 400μg from a supplement).
A neural tube defect (NTD), is more likely to occur if a mother does not have enough folate. Folate is required by our bodies in order to make DNA and other genetic material, it is also needed for the bodies cells to divide. Spina bifida is an example of a NTD (7).
Vitamin D aids the absorption of calcium, which is required for health bones and teeth (8).
At risk groups for vitamin D deficiency are recommended to take a vitamin D supplement throughout the year. This includes; all pregnant and breastfeeding women, babies and young children, people ages 65 and over, people with darker skin and people who are not exposed to much sun.
Individuals with certain medical conditions will also require supplementation. For example, people with gut malabsorption or those on long-term restrictive diets benefit from supplements.
Recommended Dietary Allowances for Ireland
The FSAI have proposed the following RDA's for adults in Ireland.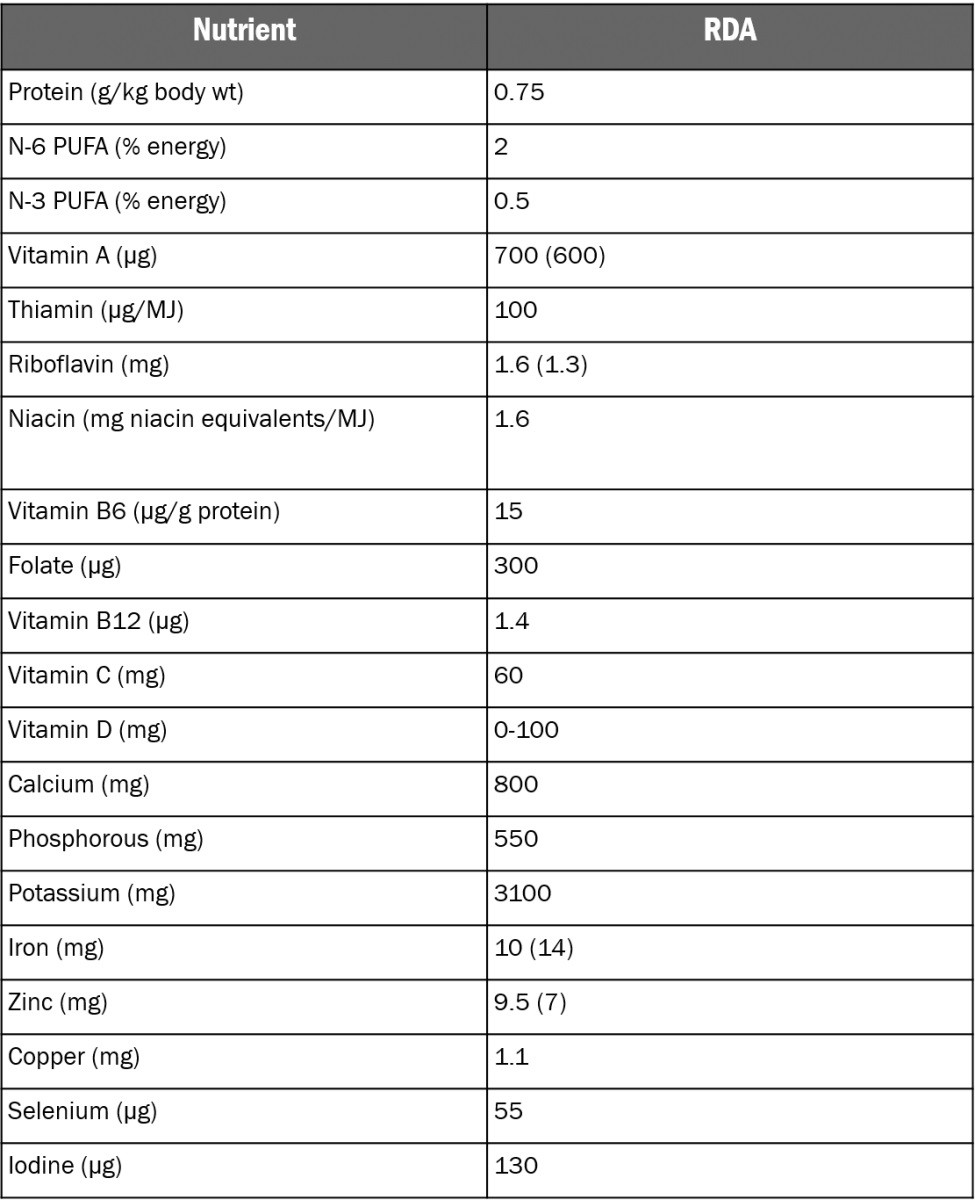 How Much is Too Much?
The tolerable upper intake level (UL) is the maximum level of total chronic daily intake of a nutrient, which can come from all sources, deemed unlikely to cause a risk of adverse health effects to an individual.
To avoid doubling up on nutrients, it is advised that the individual calculates how much of a nutrient they are getting from their diet, and decide whether a Food Supplement is needed. We would recommend to contact your local dietitian or nutritionist to ensure you are on the right track.
Summary of Tolerable Upper Intake Levels of Vitamins for Adults (13)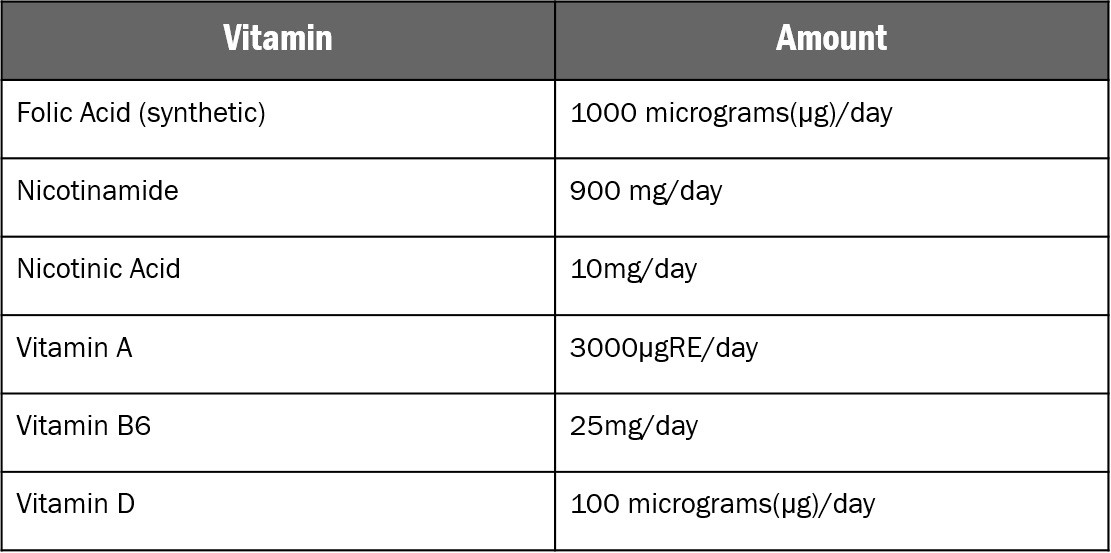 Summary of Tolerable Upper Intake Levels of Minerals for Adults (13)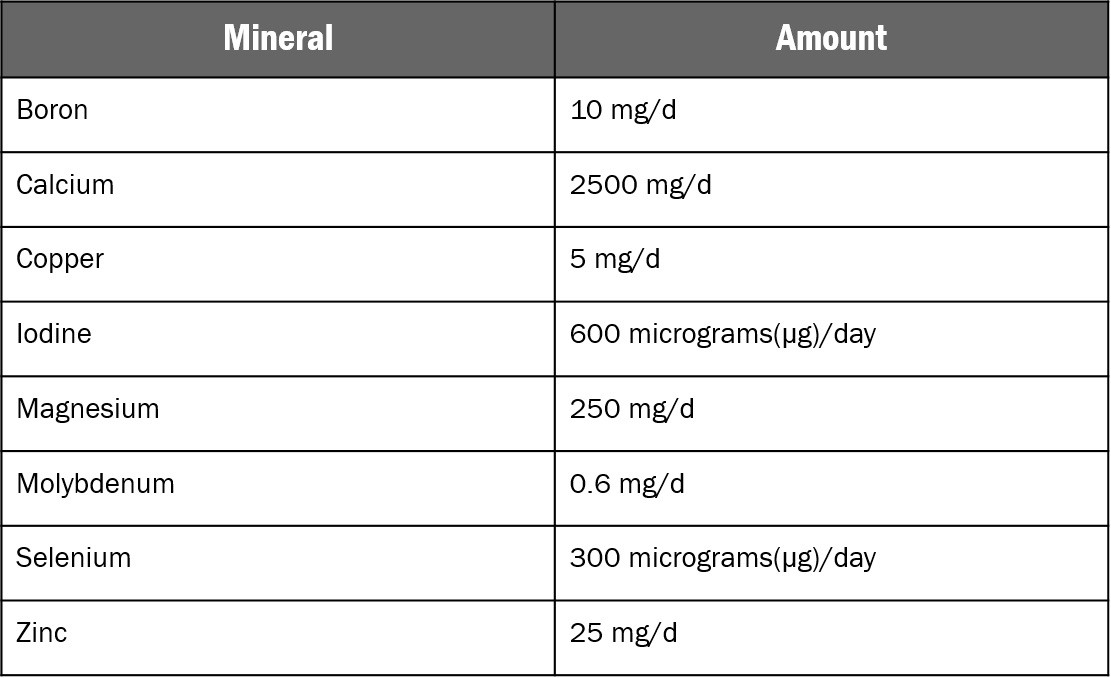 Labelling of Supplements
Directive 2002/46/EC of the European Parliament and of the council addresses Food Supplements (14).
This Directive states that the labelling, presentation and advertising of a Food Supplement must not:
Suggest in any way, that food supplements can prevent, treat or cure a human disease
Include any suggestion indicating that a balanced and varied diet cannot provide appropriate quantities of nutrients in general
Who Regulates Supplements?
Quick & Easy Nutrient-Dense Recipes
Keeping all of this in mind, why not cook up a storm this evening? Try to include more micronutrients- Here are some tasty dishes for you to try.
A good dinner option for vitamin D would be this
easy salmon dish
we have replicated in Nutritics. Low in saturated fat and high in vitamin D, what's not to love!?
Karen made this
veggie lasagne
for the Nutritics Team yesterday. High in vitamin C and a source of protein...definitely a crowd pleaser!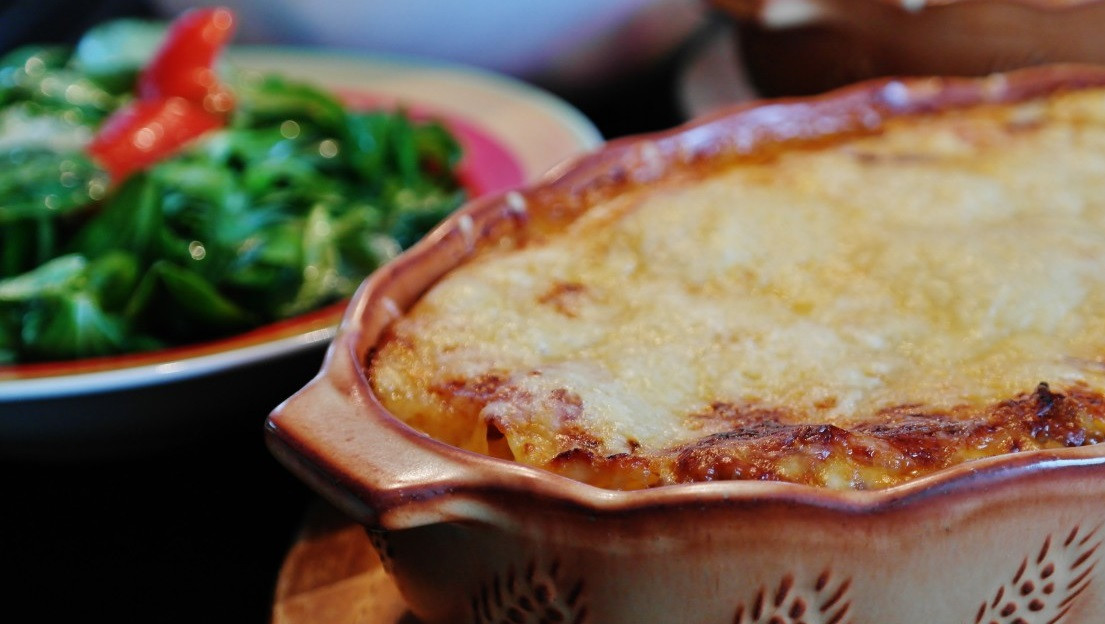 Take Away
Just because we know vitamins and minerals are good for us, doesn't necessarily mean that we should take a food supplement.
In theory, we should be able to get all the nutrients our body needs through a balanced diet, but as pointed out above, there are some exceptions.
Using Nutritics software, you can easily analyse recipes for over 125 different nutrients. Based on this analysis, the
nutrition claims and related general function health claim
you are eligible to make will automatically be generated for you. If making a claim, you must also clearly label the amount of the nutrient that the claim relates to on the nutritional panel of the food. With Nutritics, you can create compliant food labels too!
Nutritics staff can provide
expert regulatory advice
and are always available to advise on your proposed labels and food products. Nutritics also allows you to analyse costs, suggests changes for recipe reformulation to meet nutrition targets and automatically indicates potential allergens.
References
1) Food Safety Authority of Ireland. Food Supplements Regulations and Notifactions [Internet]. Revision 2. Dublin; 2013 [cited 2019 January 13]. Available from: file:///C:/Users/New-Pc/Downloads/GN%2021%20Revision%202%202014%20FINAL.pdf
2) Irish Universities Nutrition Alliance. National Adult Nutrition Survey [Internet]. Summary Report. Cork / Dublin; 2011 March [cited 2019 January 21]. Available from: https://irp-cdn.multiscreensite.com/46a7ad27/files/uploaded/The%20National%20Adult%20Nutrition%20Survey%20Summary%20Report%20March%202011.pdf
3) Public Health England. National Diet and Nutrition Survey: Results from Years 1,2,3 and 4 (combined) of the Rolling Programme (2008/2009 - 2011/2012) [Internet]. Executive summary. London: 2014 (cited 2019 January 23). Available from: https://assets.publishing.service.gov.uk/government/uploads/system/uploads/attachment_data/file/594360/NDNS_Y1_to_4_UK_report_executive_summary_revised_February_2017.pdf
4) Murray TM. Prevention and management of osteoporosis: consensus statements from the Scientific Advisory Board of the Osteoporosis Society of Canada. 4. Calcium nutrition and osteoporosis. CMAJ: Canadian Medical Association Journal. 1996 Oct 1;155(7):935.
5) European Food Safety Authority. Scientific Opinion on the substantiation of health claims related to docosahexaenoic acid (DHA), eicosapentaenoic acid (EPA) [Internet]. Version 9.4. Parma; 2011 [cited 2019 January 23]. Available from: https://efsa.onlinelibrary.wiley.com/doi/epdf/10.2903/j.efsa.2011.2078
6) Food Safety Authority of Irelannd. Update Report on Folic Acid and the Prevention of Birth Defects in Ireland [Internet]. Dublin; 2016 [cited 2019 January 21]. Available from: file:///C:/Users/New-Pc/Downloads/Folic%20Acid%20Report%202016%20FINAL%20ACCESSIBLE.pdf
7) Health Service Executive. Healthy Eating and Active Living Programme, Folic Acid [Internet]. Dublin; 2018 [cited 2019 January 21]. Available from: https://www.hse.ie/eng/about/who/healthwellbeing/our-priority-programmes/heal/folic-acid/
8) Aloia JF, Dhaliwal R, Shieh A, Mikhail M, Fazzari M, Ragolia L, Abrams SA. Vitamin D supplementation increases calcium absorption without a threshold effect–. The American journal of clinical nutrition. 2013 Dec 11;99(3):624-31.)
9) Food Safety Authority of Ireland. Vitamin D [Internet]. Dublin; 2018 [cited 2019 January 20]. Available from: https://www.fsai.ie/faq/vitamin_d.html
10) National Health Services. Vitamins and mineral, Vitamin D [Internet]. London; 2017 [cited 2019 January 20]. Available from: https://www.nhs.uk/conditions/vitamins-and-minerals/vitamin-d/
11) The Medical Journal of Australia. Vitamin D and health in adults in Australia and New Zealand: a position statement [Internet]. Volume 196.11. Sydney; 2012 June 18 [cited 2019 January 21]. Available from: https://www.mja.com.au/journal/2012/196/11/vitamin-d-and-health-adults-australia-and-new-zealand-position-statement
12. United States Department of Agriculture, National Agricultural Library. Vitamin D [Internet]. Beltsville (MD); 2018 January 09 [cited 2019 January 23]. Available from: https://www.nal.usda.gov/fnic/vitamin-d
13) European Food Safety Authority, Scientific Committee on Food. Tolerable upper intake levels for vitamins and minerals [Internet]. Brussels; 2006 February [cited 2019 January 22]. Available from: http://www.efsa.europa.eu/sites/default/files/efsa_rep/blobserver_assets/ndatolerableuil.pdf
14) European Union. Official Journal of the European Communities, DIRECTIVE 2002/46/EC OF THE EUROPEAN PARLIAMENT AND OF THE COUNCIL of 10 June 2002 on the approximation of the laws of the Member States relating to food supplements [Internet] Version 183/51. Brussels; 2002 June 10 [cited 2019 January 23]. Available from: https://www.fsai.ie/uploadedFiles/Dir%202002.46%20EC(2).pdf
15) Nutritics, Research Edition, v5.02, Dublin, Nutritics, 2018. Libro,*v.9, Dublin, Nutritics, 2018.