Shopping Lists
23rd Dec 2017
Create and export shopping list from your recipes, meal plans or menus.
Click on the start menu and select 'shopping list' under the input/output heading.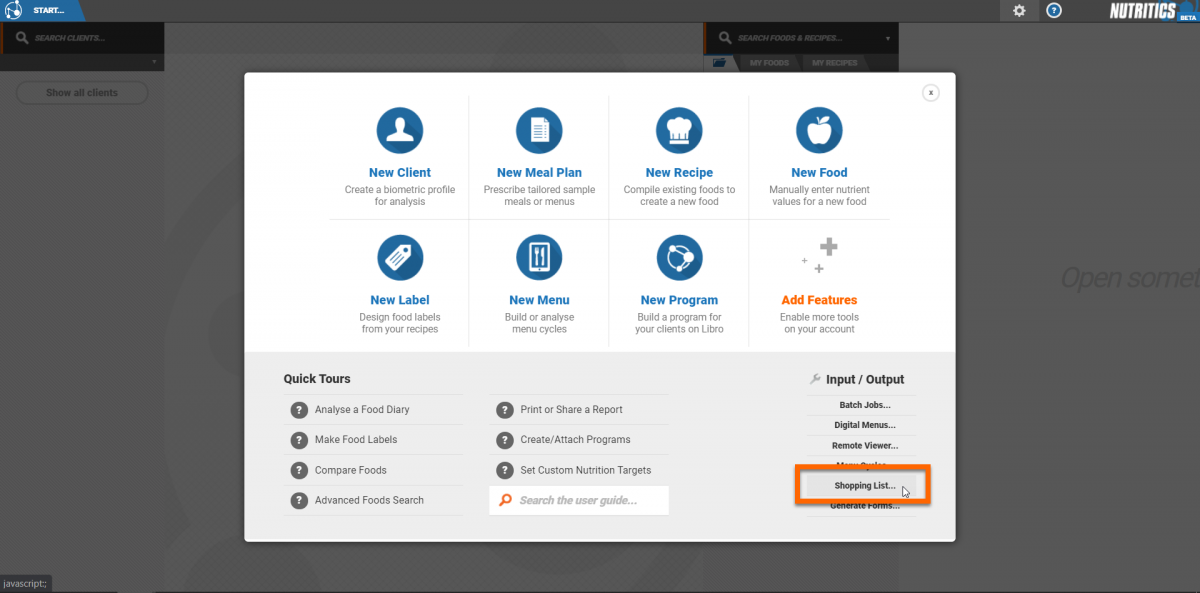 Select the type of data to be exported to a shopping list by using the tabs along the top.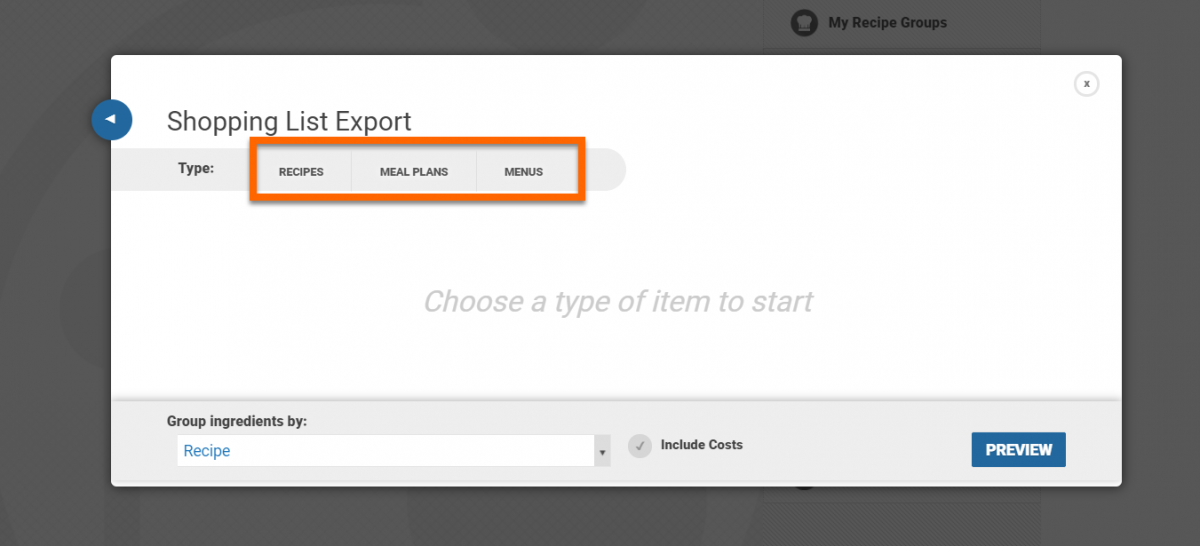 Any groups created in the Nutritics account will be visible and allow for easy filtering of data. Click on a group to expand it.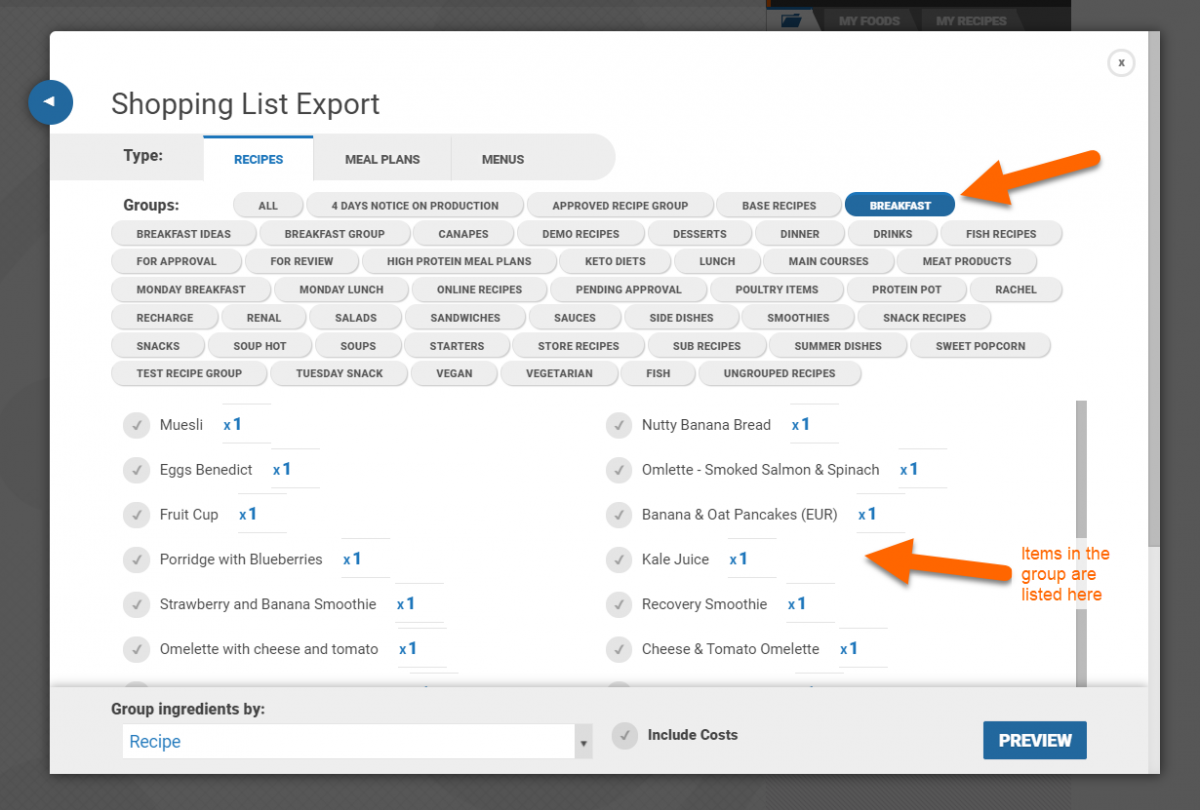 Tick any items to be included in the export.
Specify the number of servings the shopping list should include.
Select how the shopping list should be organised in the dropdown menu.
This will group ingredients with the same category together under category headings e.g. fruits & vegetables or nuts & seeds.
This will list your recipes in alphabetical order, with an ingredient list under each recipe heading.
This will list all ingredients in alphabetical order.
If the costing feature is enabled on your account, ingredient costs can be added to the export by ticking 'include costs'.
Click on 'preview' to generate the shopping list. Shopping lists include food code column, the ingredient name, quantity and if applicable, the ingredient cost based on the quantity in the shopping list, cost per kg and waste costs.