Nutritics has added extra features free of charge to support you working from home during COVID-19 - find out more.
User Manual
Nutritics User Guide
x
< back
foods and recipes
Nutrient Losses and Gains
12th Jan 2018
In Nutritics, nutrient losses and gains (NLG's) are applied on the individual ingredient level in your recipe workspace by applying cooking methods to each ingredient.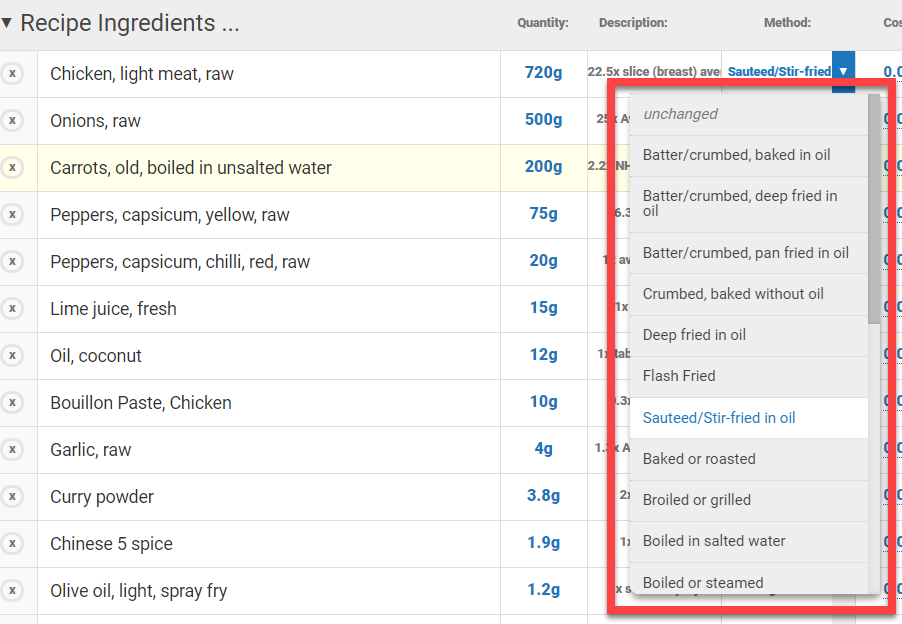 Moisture losses are applied on the total recipe level in the modifiers box of the recipe workspace.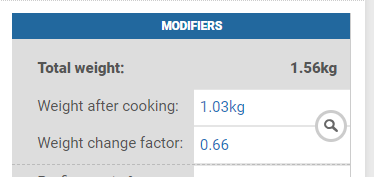 These factors will ensure that nutrient and weight changes on cooking are accounted for, giving you the most accurate calculations possible. See the table below for more information.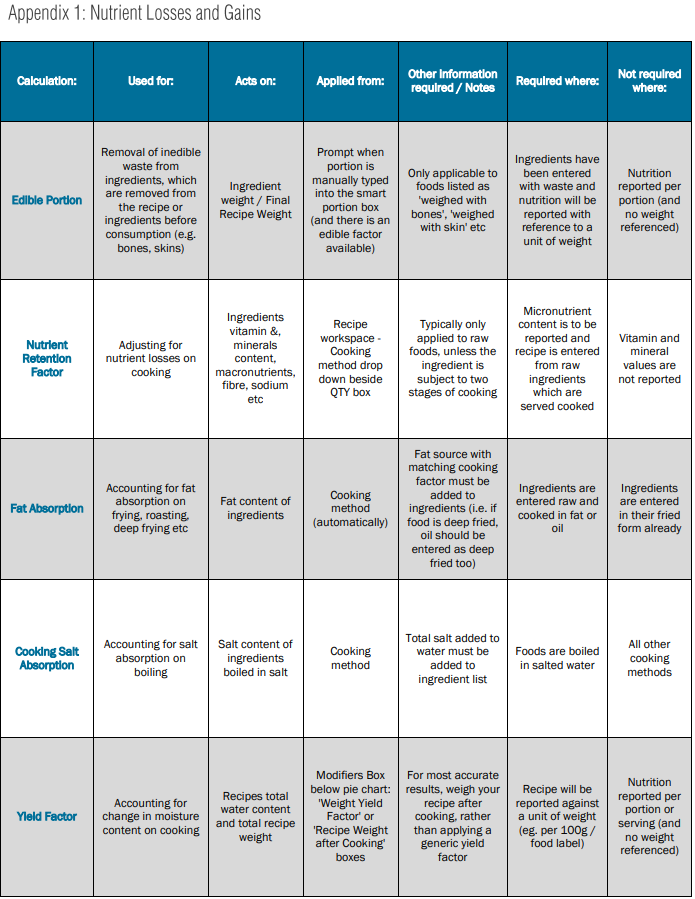 ◄ Previous Article
Waste Calculator