Nutritics has added extra features free of charge to support you working from home during COVID-19 - find out more.
Nutritics Blog
Keep up-to-date with cutting edge industry news
Your weekly dose of nutrition research, industry updates & business tools
< back
Searching for meal planning and cooking inspiration for your clients? Nutritics now has easy and delicious recipes available, ready to use in your clients' meal plans.
As part of our commitment to providing our users with the best tools possible, we have added hundreds of sample recipes to Nutritics - free of charge, ready to use and complete with cooking instructions for your clients to follow. Meal planning has never been this easy!
Rather than developing or creating your own recipes, you can simply filter by category and insert recipes as you go. This will save you a huge amount of time - time you can now spend with your clients and growing your business.
All recipe ideas include
Photographs
Ingredient lists
Serving sizes
Step-by-step guides
Complete micro and macro nutrient breakdown.
In order to view them all, go to your "Recipe Groups" which should show a locked group called "Recipe Ideas".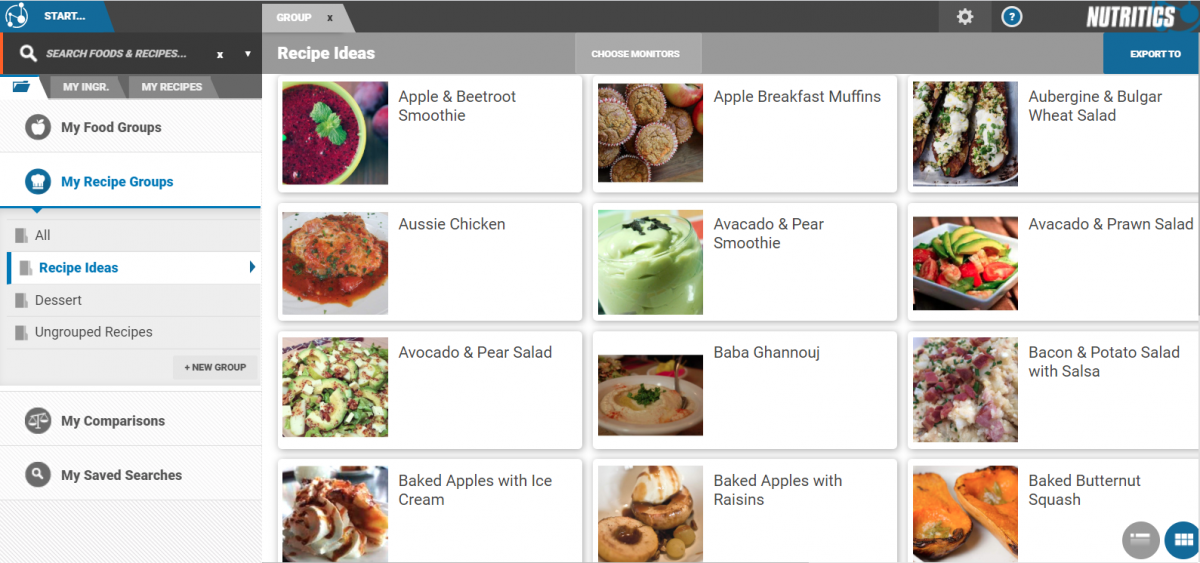 Please note that these recipe ideas are only automatically enabled for users in the United Kingdom and Ireland at the moment. If you like to learn more about the options for your region, please get in touch with support@nutritics.com.