We have some exciting news for you! We continually try to push the boundaries of innovation to bring you a market leading software offering to make your life easier and empower better food choices for everyone.
Today, we are delighted to announce that this innovation is moving even further forward with the launch of Nutritics 5.0.
Nutritics Explorer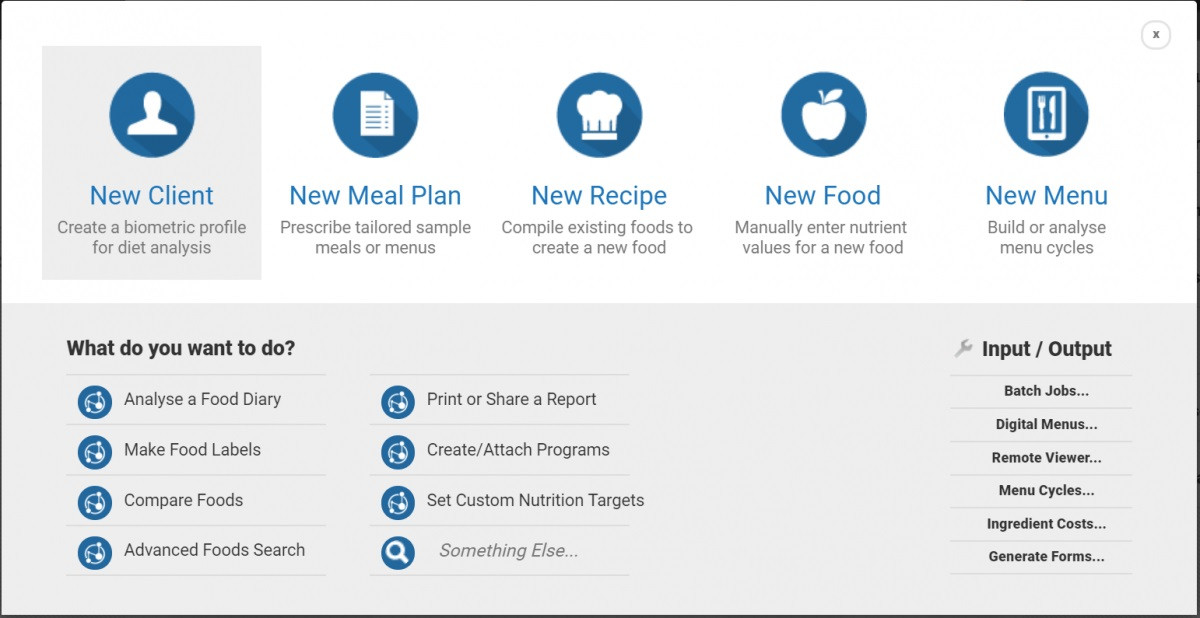 Start all of your Nutritics activities in one place, from creating a new client to generating digital menus for customers by using our smart "start" button.
Oversee, organise and manage the contents of your Nutritics account in one place, including recipes, meal plans, saved searches and custom foods (see picture above).
Meals by Days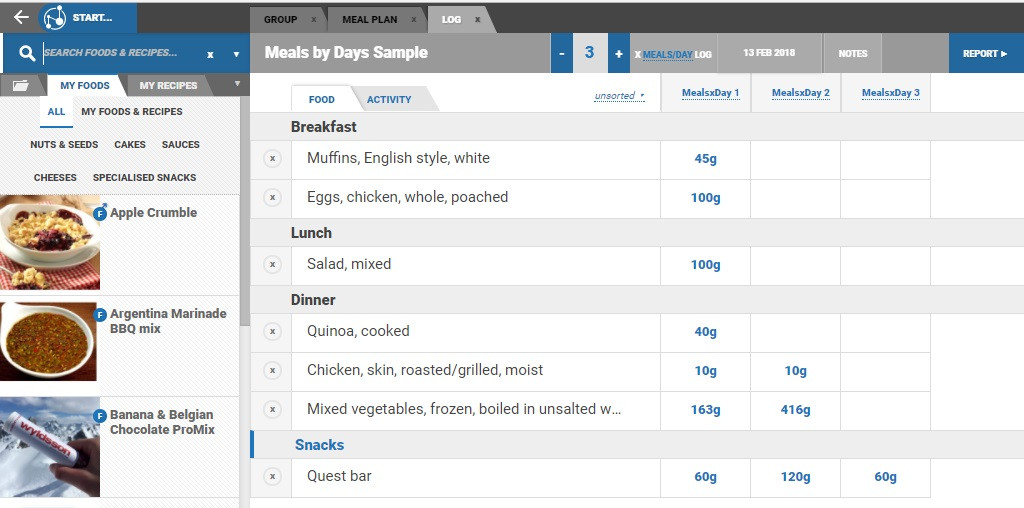 Our most requested feature is finally here! You can now isolate specific eating occasions in a log for in-depth dietary analysis.
Reuse Existing Meal Plans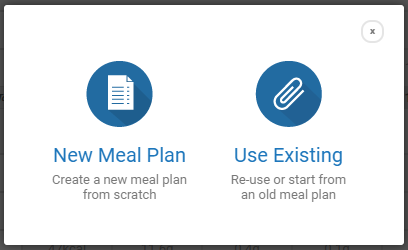 Develop master meal plans for use across multiple clients. Optimise your go-to meal plan to meet specific client requirements. Sync meal plans across clients or customise for individual clients.
Automated Health Claims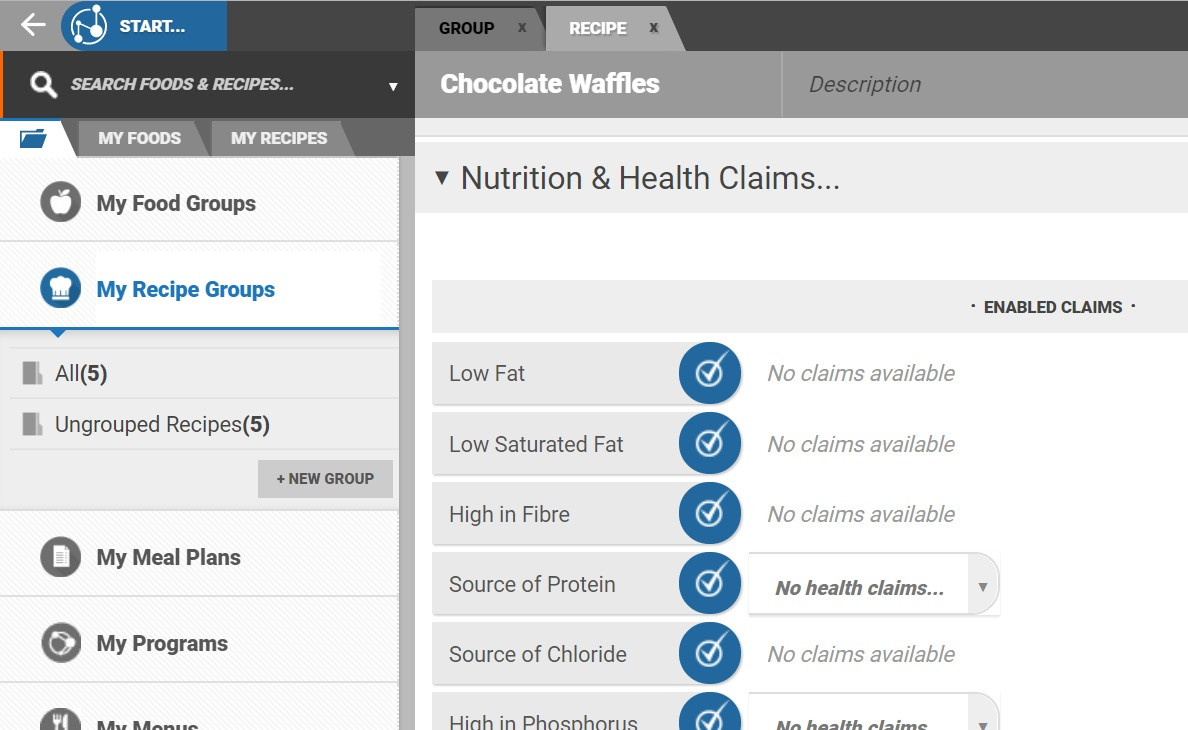 This update extends our popular nutrition claims features to support automatic European
Health
claims for all recipes based on the nutrient content. Nutritics will now suggest packaging phrases like:
"Vitamin E contributes to the protection of cells from oxidative stress"
Supplier Portal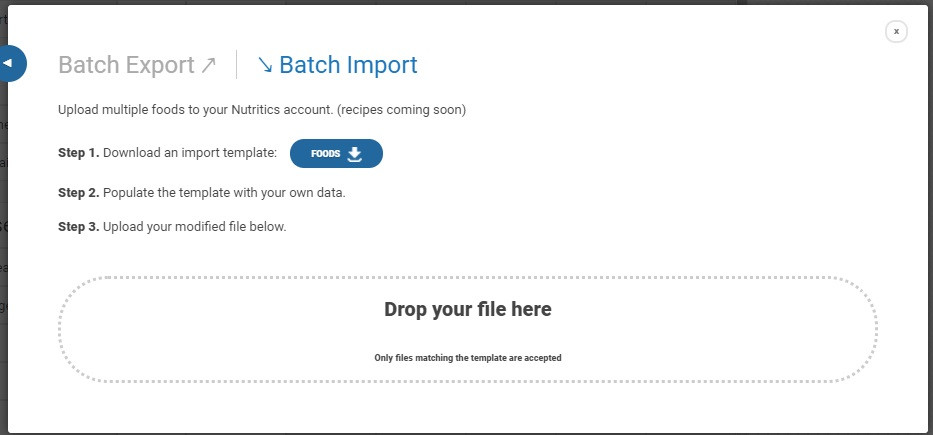 Provide your suppliers with a dedicated portal to upload their information directly to your food database. Collaborate with suppliers and receive product reformulation updates in real time.
My Menus
A new comprehensive menu management system for management of daily, weekly and cyclical menus. Analyse and monitor menu costs, waste and nutrition in a few clicks.
And Lots More!
Even More Branded Data: 650,000 new branded foods from Europe, Australia and the US are being added to Nutritics this quarter, giving you even more foods to choose from.
Recipe Reformulation: We've upgraded our reformulation engine to suggest even more ways to easily modify recipes to meet required nutrient targets. You can now have Nutritics automatically apply the suggested changes in one click!
'New Food' Input wizards: Add foods from different international sources and Nutritics will automatically convert these to your required local standards.
Mobile optimised reports: All Nutritics reports are now mobile responsive, so you can share your results with clients digitally via mobile.
New label formats: Additional EU, FDA and FSANZ label formats are now available via our label maker tool.
Advanced search functionality: Find your required foods and recipes by creating specialised searches based on dietary requirements and nutrient profiles.
QR code scanning on food labels and digital menus: Bring your live menu information to the end customer with our QR code scanner, allowing customers to view menus on or off site or on social media.
New customised food tagging: Apply your business specific information to foods to improve management and traceability (e.g. Country of Origin, Shelf life).
Automatic Quantitative Ingredient Declaration ("QUID") declaration: Automatically generate a QUID for each recipe to optimise your food labelling requirements.
Third Party Integrations: Integrate Nutritics with your existing in house software systems with our comprehensive API architecture. Connect point-of-sale and supplier ordering systems and other kitchen monitoring tools for automatic updates across your technology suite. Get ahead with your corporate wellness initiatives with nutrition and allergen information printed directly on receipts.
Where can I find more information on Nutritics 5.0?
We also run free weekly training webinars every Wednesday at 3.15pm register
here
for next Wednesday.
Interested in trying Nutritics 5.0 for free?
Sign up for your
free trial
or contact us to reactivate a previous account!