In these uncertain times, it's all about working smarter not harder, about using your time effectively so you can navigate all these little challenges that come with working from home. Trust us, we know. Since we at Nutritics moved to working remotely about two weeks ago, we have been sharing little nuggets of knowledge with each other on how to best increase productivity and stay focused.
One of our top tips is to keep all scheduled meetings going with video calls. Whether it is our weekly staff meeting, project catch-ups, client calls or virtual "Elevenses" on a Friday, we have online calls in place of any face to face meetings. All we have to do is click on a link to stay connected! We find this is a real time saver compared with email chains and group chats.
Have you tried video calls yet? If not, this could be the perfect solution for you, your team and your clients as the working world moves online.
I'm sure that right now, your clients have a lot of questions on how to strengthen their immune system, what to cook and much more. Video calls will help you stay connected with your clients while adhering to social distancing rules.
We have pulled together some tips on scheduling video calls below.
The call and video software we use
In the past few weeks, both Zoom and Google Hangouts have been a lifesaver.
Google Hangouts is free with every Gmail account. You can find a helpful guide on using Hangouts for video conferencing
here
.
Once you've got your link to your video call, you can add this to calendar invites to share with colleagues and clients.
Did you know that you can easily schedule those calls or meetings with your clients via the Libro app too?
Let me quickly show you how it's done.
How to schedule calls and online meetings with your clients
All you need to do is set up a program in Nutritics. We know that now more than ever staying connected in a safe and sustainable way is important for businesses as we all adapt to new working arrangements, so Programs (usually a premium feature), is now available free with every plan.
After
setting up a program in Nutritics
, simply click on 'New Item' at the bottom of any day tile. This will give your different options of what can be added to the program.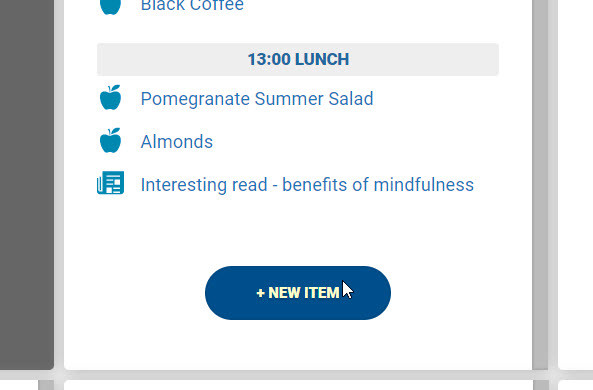 Click on meetings to insert your Zoom or Hangouts link.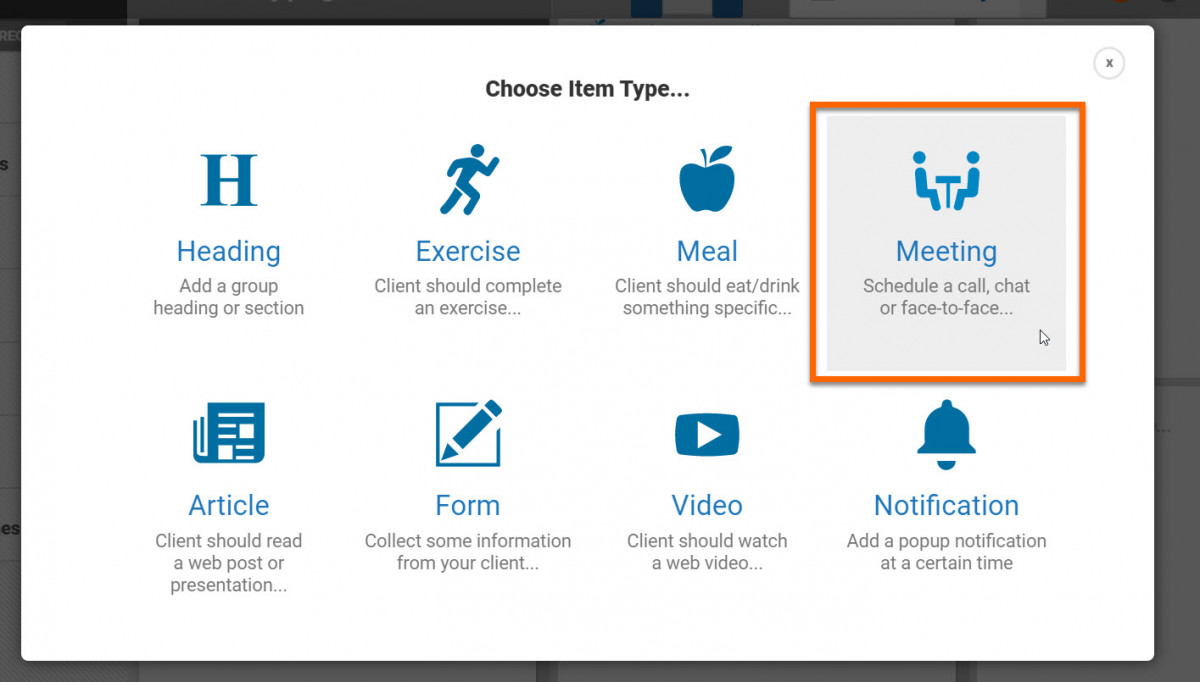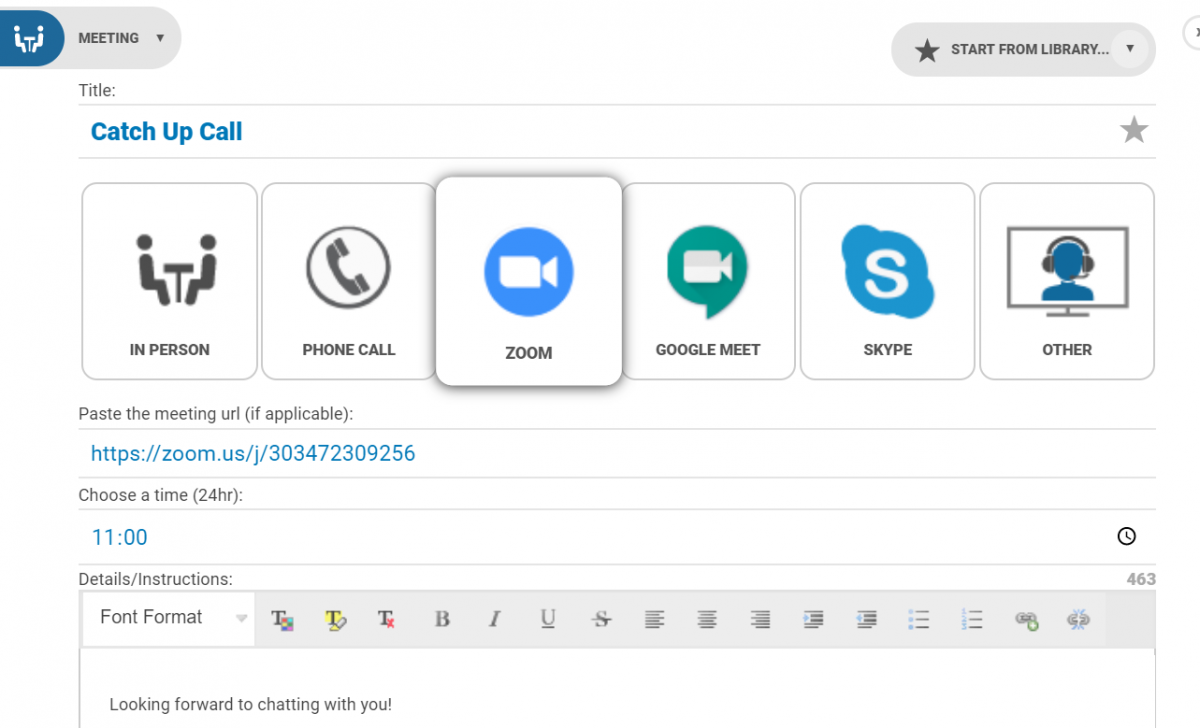 You can even schedule reminders to make sure your clients won't forget.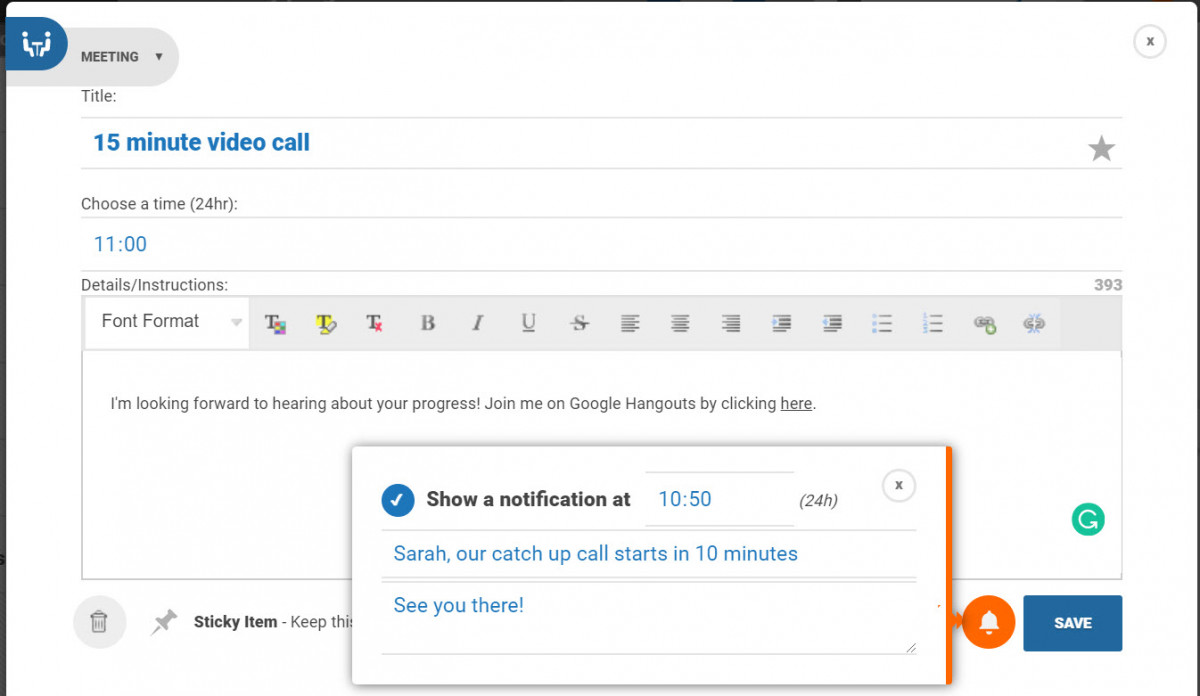 Your meeting will appear in the Libro app for your client and any notifications e.g. a reminder of the call up will appear on their phone, even if the app is closed.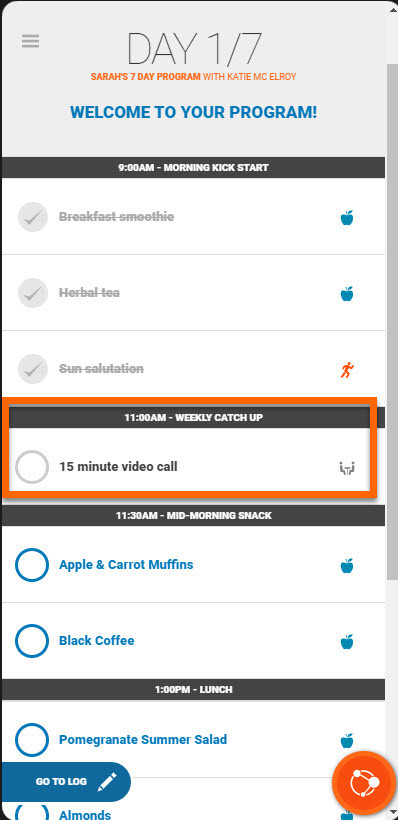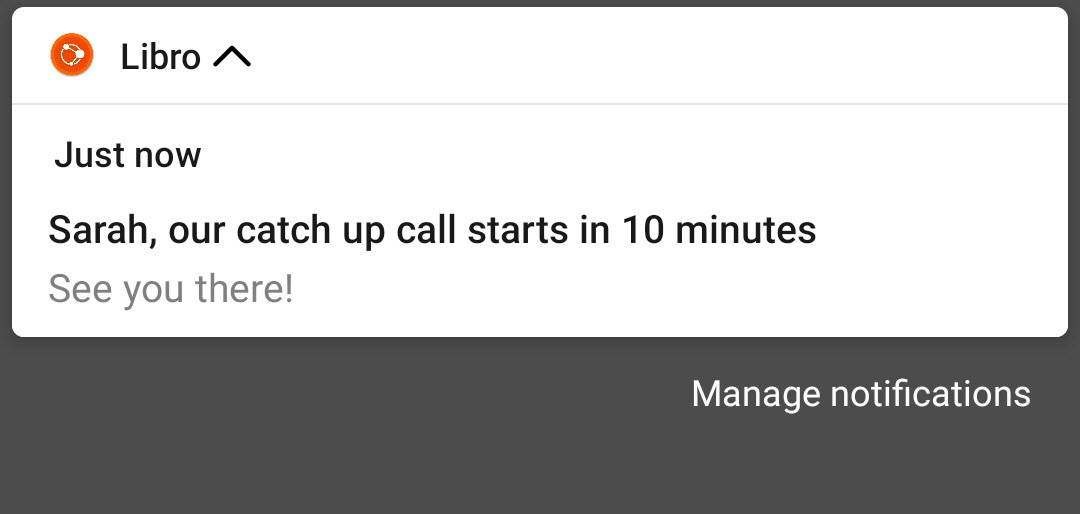 Simple enough, isn't it? What do you think, will you give it a try?
Let us know how you get on.

If you have any questions, just drop us a quick email at support@nutritics.com and we will be in touch as soon as possible.