My name is Nicola, I'm a final year DIT student studying Public Health Nutrition and I've recently joined the Nutritics team to conduct research on amino acids.
The goal of my research is to create a reliable data set of amino acid values to supplement the McCance and Widdowson's 7th edition Composition of Foods. This has applications for sports nutrition, food industry, elderly populations, and clinical conditions.
Beginning this project, I felt a little out of my depth because I haven't had a lot of experience with amino acids. So, my first step was to understand amino acids, how they worked, which foods were high or low in different amino acids, and any disorders that can be caused by high intake or deficiency. Here's what I found:
Amino acids are the building blocks of proteins. There are twenty amino acids that are found within proteins, all of which play a different role in the body. Each amino acid can be categorised into one of three groups; non-essential, essential and conditionally essential.
Some amino acids can be made in the body, and don't have to be consumed through food for the body to function properly. These amino acids are known as non-essential, meaning they are not needed from the diet, though, research* has shown that some non-essential amino acids are needed in larger amounts than the body can produce.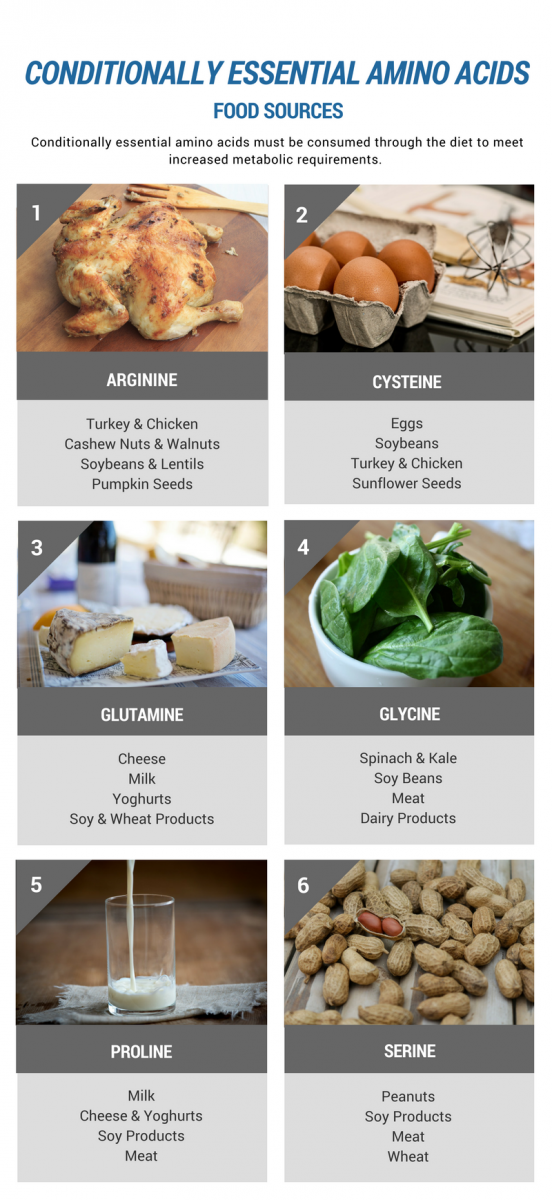 Some amino acids cannot be made by the body and must be consumed through food. These amino acids are called essential amino acids. It is possible to become deficient in these amino acids, but if you eat a well-balanced diet, there is little risk of that happening.
Some nonessential amino acids are considered conditionally essential. This means they are usually nonessential but sometimes, in times of severe illness or stress, conditionally essential amino acids must be consumed through the diet to meet increased metabolic requirements. This group of amino acids include arginine, cysteine, glutamine, glycine, proline and serine.
I hope to write regular blogs to update you on my progress. Please contact me at info@nutritics.com [ATTN: Nicola] if you have any questions or suggestions.
Wish me luck!!
*Wu, G., Functional amino acids in nutrition and health. Amino Acids, 2013. 45(3): p. 407-411.