We have some exciting news for you!
Behind the scenes, our development team have been working non-stop to bring you a brand new digital ordering system, inventory list generator, new client panel design, macro adjustment slider, shopping list generator and much more.
As always, this update also brings many customer requested features and suggestions to improve usability, functionality and security.
All accounts have been updated to the latest version of Nutritics today. You can find a complete list of all new and updated features
here
.
Have a look to see what's new!
ORDERING SYSTEM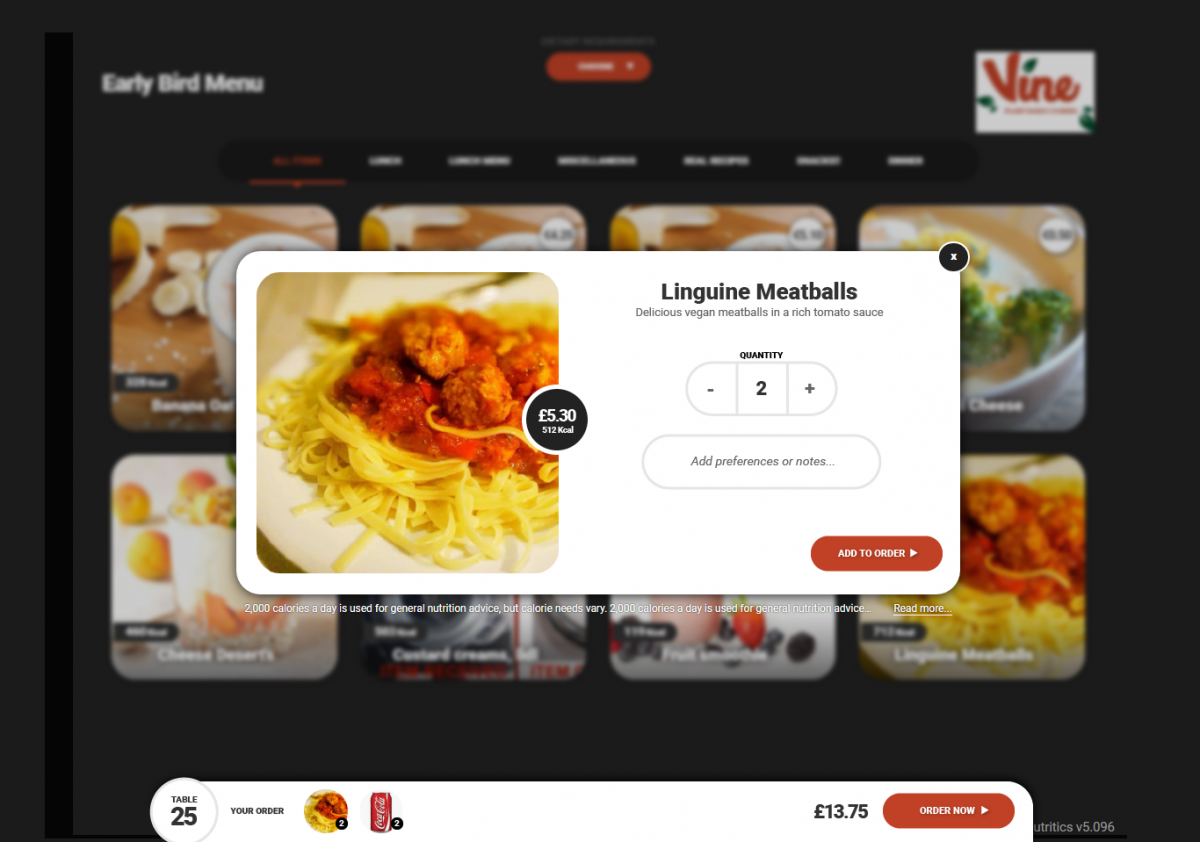 Facilitates click & collect, delivery, in-queue and in-restaurant ordering.
The food ordering system is available on a complimentary basis until the 31st of October 2020, and can be integrated with existing websites and social media accounts alongside in-store tablets for reduced social contact ordering. QR codes enable walk-ins to order from the queue, minimising wait times and increasing operational efficiency.
DIGITAL MENUS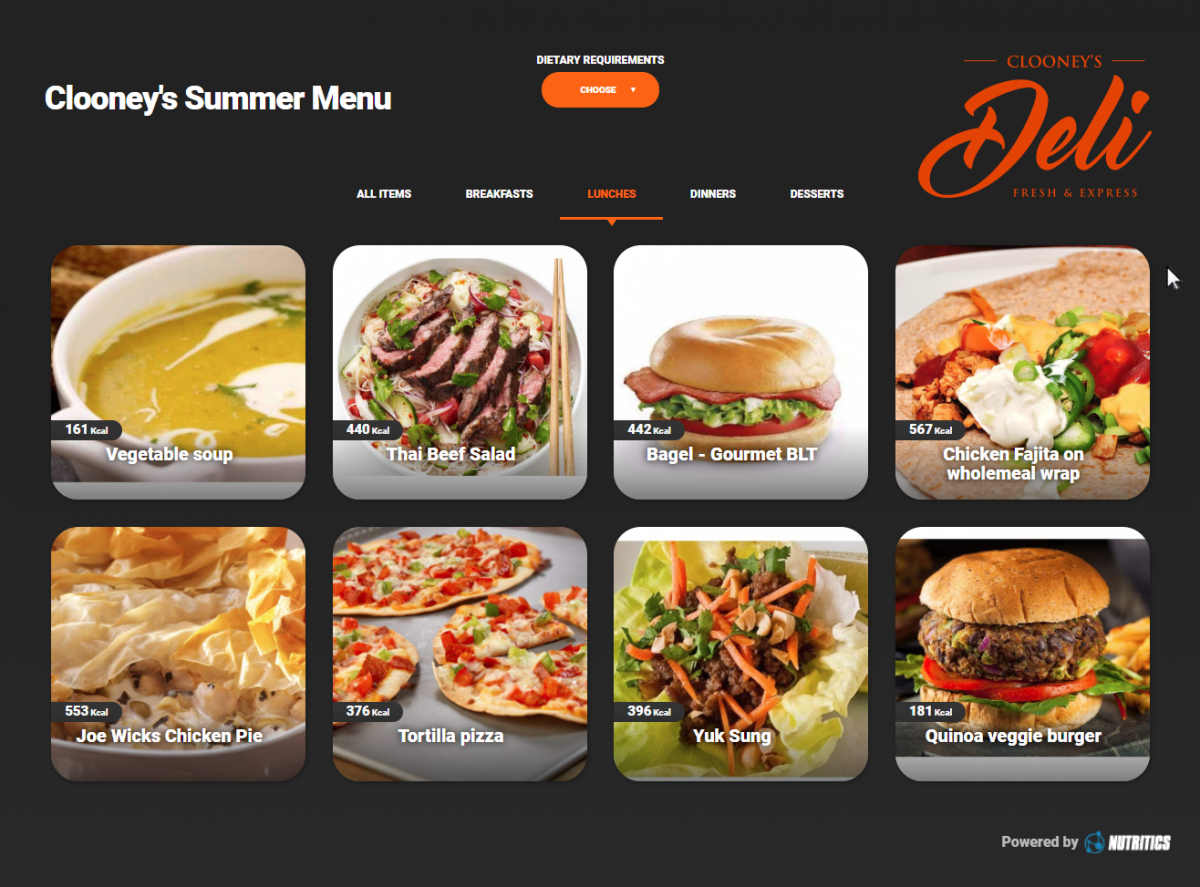 Digital menus have a visual upgrade including an optional white theme.
Learn more
INVENTORY / SHOPPING LISTS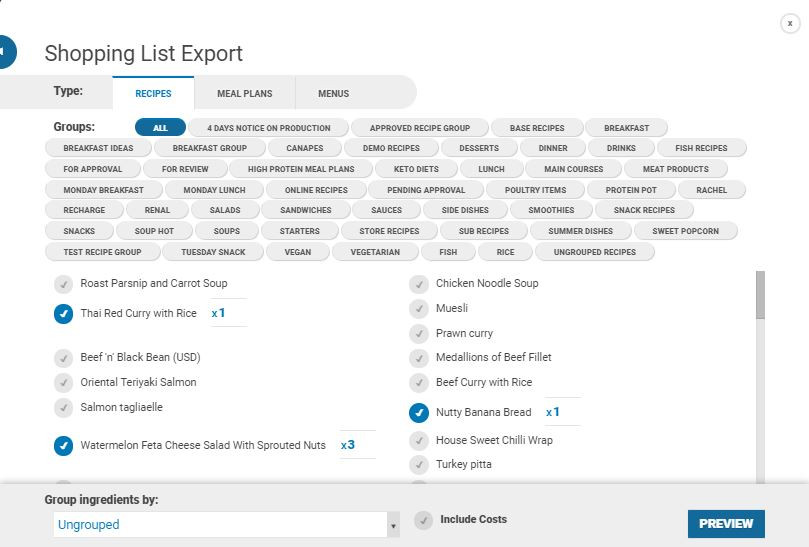 Generate stock required based on recipe servings or menu cycles.
Learn more
MENU SETTINGS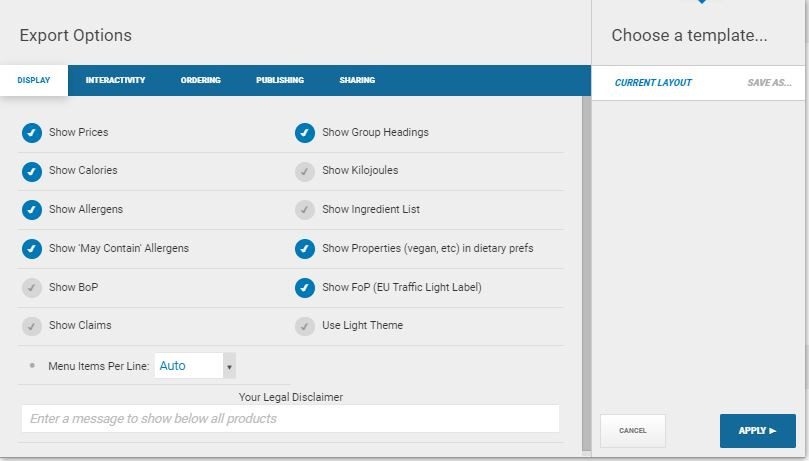 New menu settings panel to control every aspect of your digital menu.
Learn more
CLIENT PANEL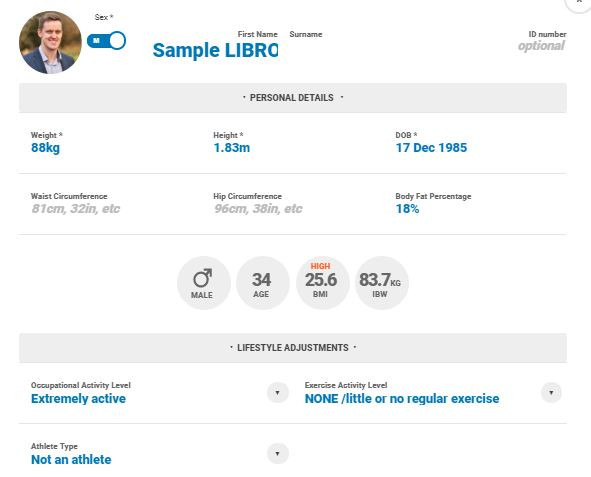 The client panel has a new more spacious layout, summary panels and photo attachment, making everything easier to see at a glance.
Learn more
DRV EDITOR & MACRO SLIDER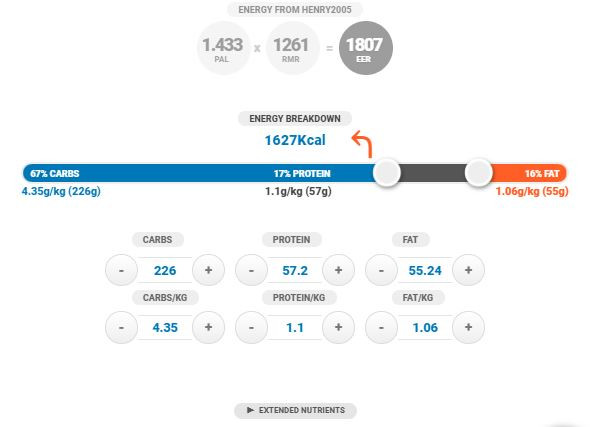 Customise client nutrient targets quickly and easily. Create multiple targets for different days and switch between them with a click.
Learn more
CLINICAL PLUGIN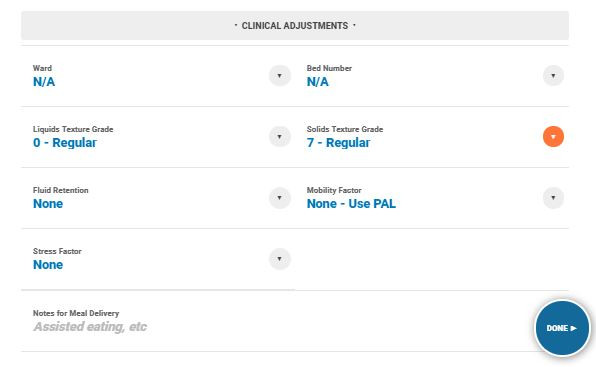 New fields to record texture grades, fluid retention, mobility and clinical stress factors which automatically fine tune energy requirements.
Learn more
MEETING PANEL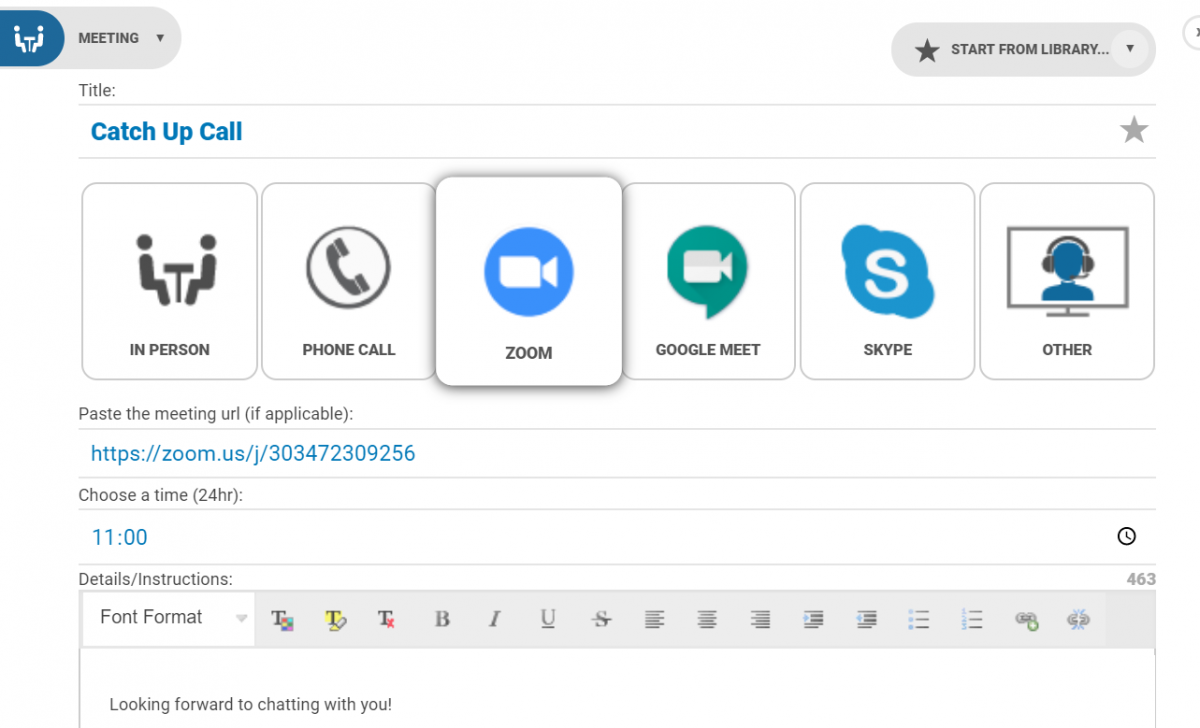 Improved integration of video calling options in Programs to support remote working and improve client engagement.
Learn more