Accessing Libro
12th Jan 2018
Libro is designed for individual use and can't be accessed without a Nutritics personal profile.
For nutrition professionals
To invite a client to use Libro, or to try it out yourself, simply open a client profile in Nutritics and enter the client's email address under the 'contact details' section.
You can click the invite button that appears below the diet log and meal plan section. A welcome email will be sent automatically to the client with a link to download Libro from the Apple and Android stores.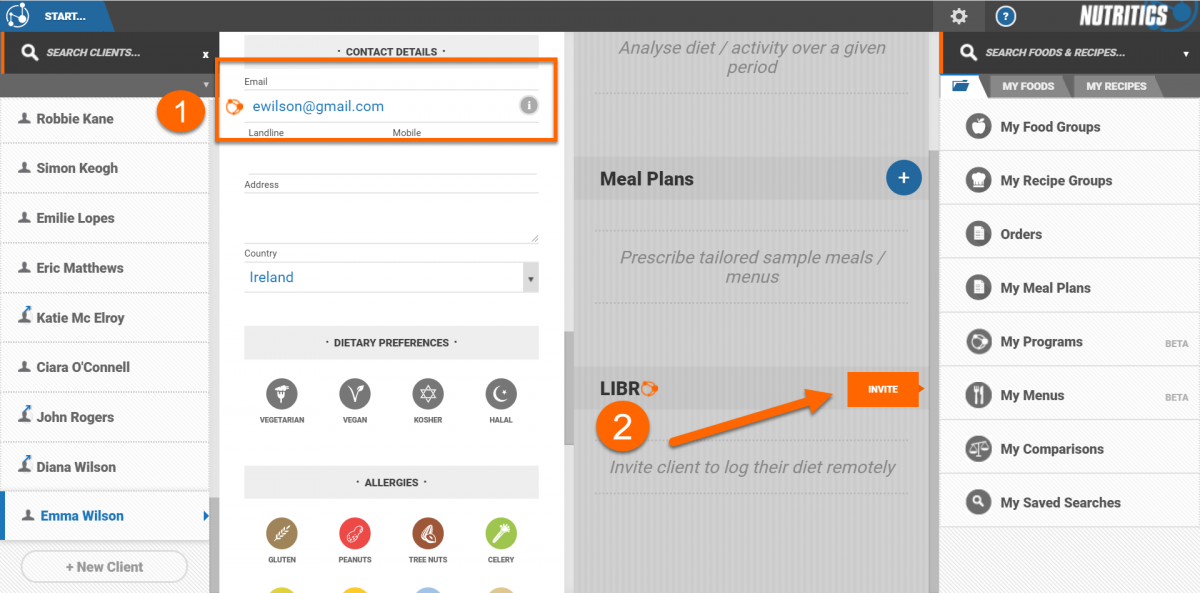 For clients
To access Libro, you will need to receive and invitation from your nutrition professional. You will be sent an email containing a link to download Libro from the Android or Apple app stores.