Irish food data management software company Nutritics has announced the opening of its Australian office as part of its international expansion strategy. Located in the central business district of Sydney, the office will function as the company's Australian headquarters and will serve the needs of the Nutritics local client base. Irish Minister of State, Hildegarde Naughton, recently met with the Nutritics team in Sydney where she officially opened the new office.
Nutritics, the market leader for foodservice technology, began offering its services to the Australian market back in 2017. The recent opening of the Sydney office reflects the growing demand for Nutritics software and the need for locally based sales and technical support staff to serve its almost 500 Australian clients across the foodservice, health, education and sports industries.
The software provides customers with a strong return on investment by reducing additional business costs, improving efficiencies and increasing customer engagement — boosting profits overall.
Speaking at the opening of the Nutritics Australian office, Megan Ratcliffe, Nutritics Australian Business Development Team Leader said, "Nutritics is so excited to finally open our new Sydney office and to celebrate this day with Minister Naughton, who travelled from Ireland to meet with Irish businesses here in Sydney. The opening of our office is a testament to the increasing demand for transparency in food information to enable consumers to make more informed food choices."
Ray Fleming, Senior Market Advisor, Enterprise Ireland Australia/New Zealand said, "We are delighted to see the progression of Nutritics across Australia and New Zealand. We look forward to continuing to introduce them to great partners here."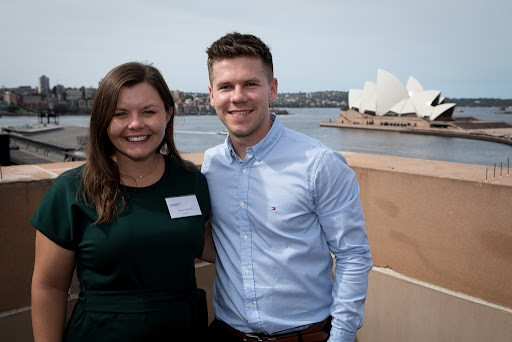 Megan Ratcliffe and Conor Finn, Nutritics