< back
foods and recipes
Grouping Recipes and Foods
29th Mar 2022
You can categorise your recipes and foods into groups for easy data organisation and sharing to other users. Click on '+Group' to tag a group to your item: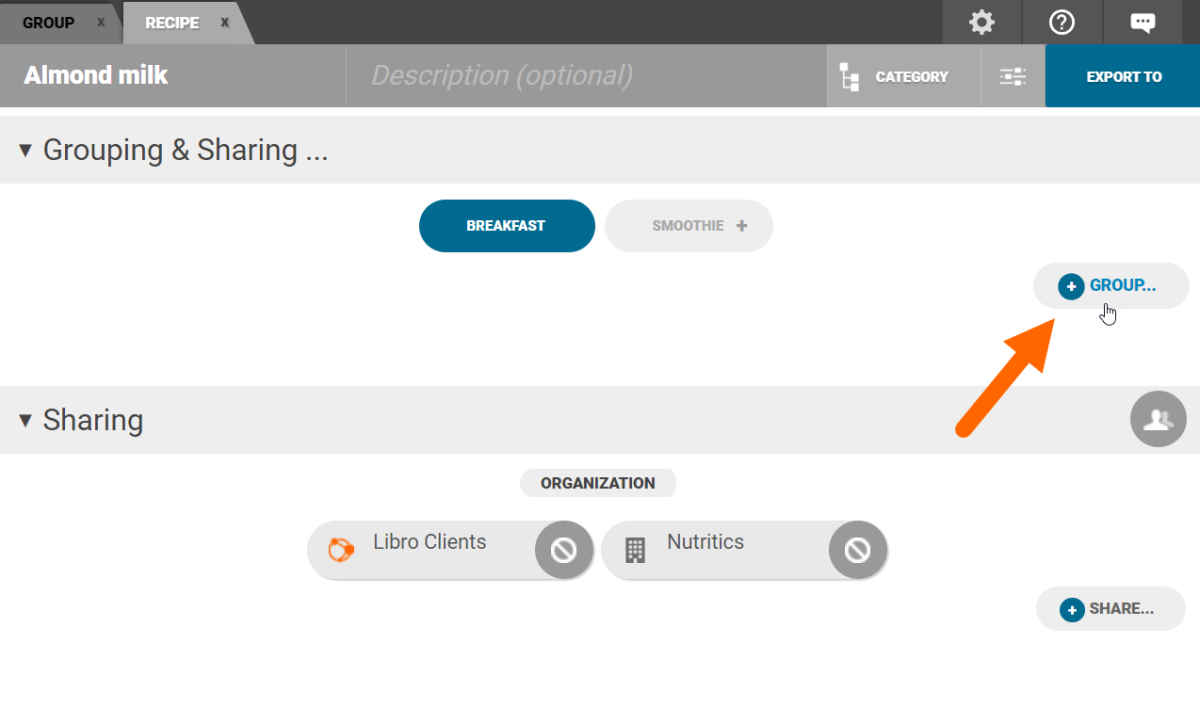 Click on a group name to add an item to that group. Items can be added to multiple groups at a time. If there are a lot of groups on your account you can use the search function in the top left corner to search through these.
Click '+New Group' to create a new group for tagging: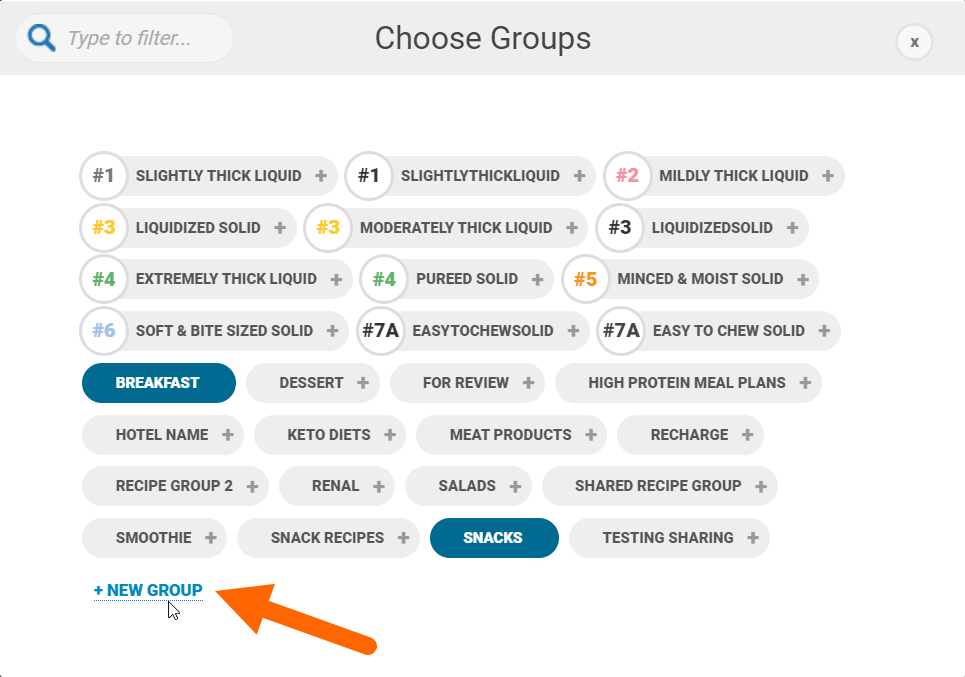 Only tagged groups will show on the recipe/food workspace. Simply click 'x' to remove the group from the recipe/food and refresh the page.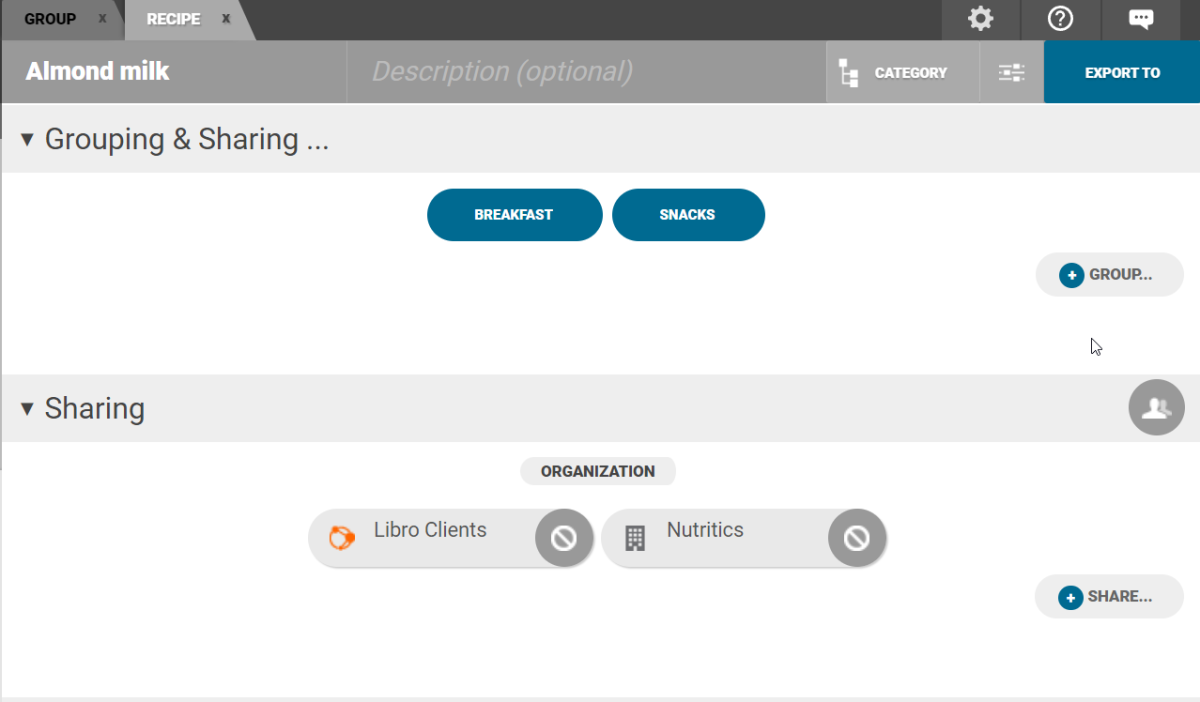 Recipe groups can be viewed by clicking on the 'my recipes' tabs and then hovering over the arrow beside this tab.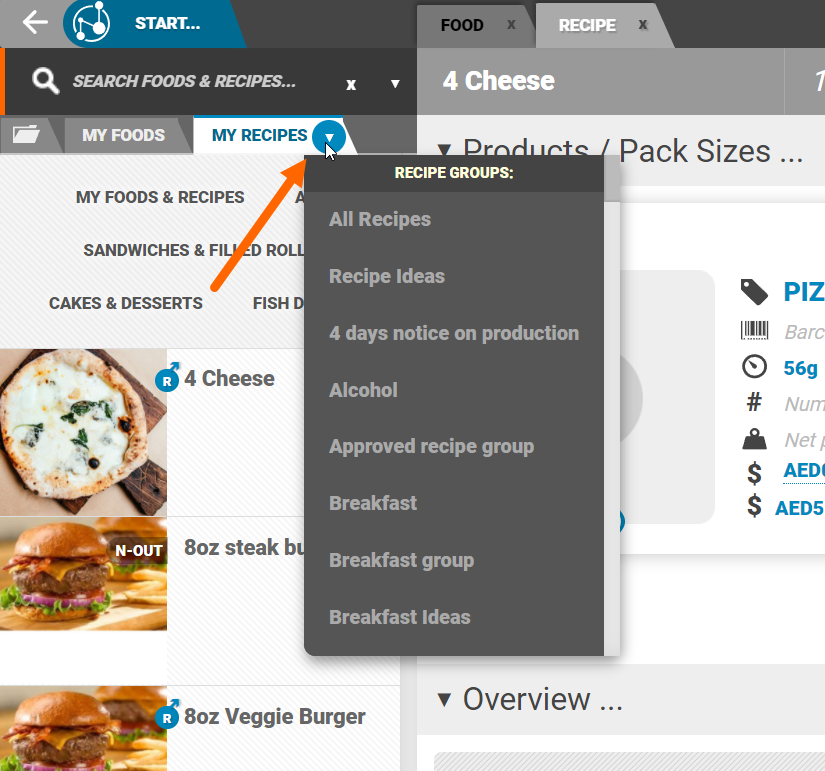 Alternatively, you can click on 'My recipe groups' in the Nutritics explorer.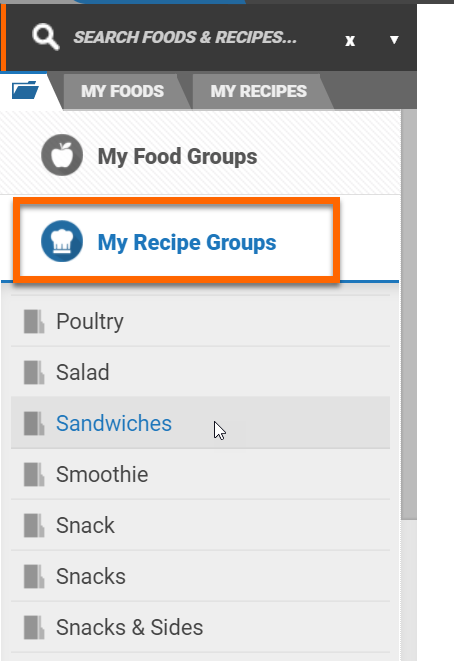 To share groups across to other accounts, see our guide
here
.