Batch Import
21st May 2021
Batch import can be used to upload multiple foods, costs or clients depending on your Nutritics edition.
This is accessed from the Start menu>Batch Jobs>Batch Import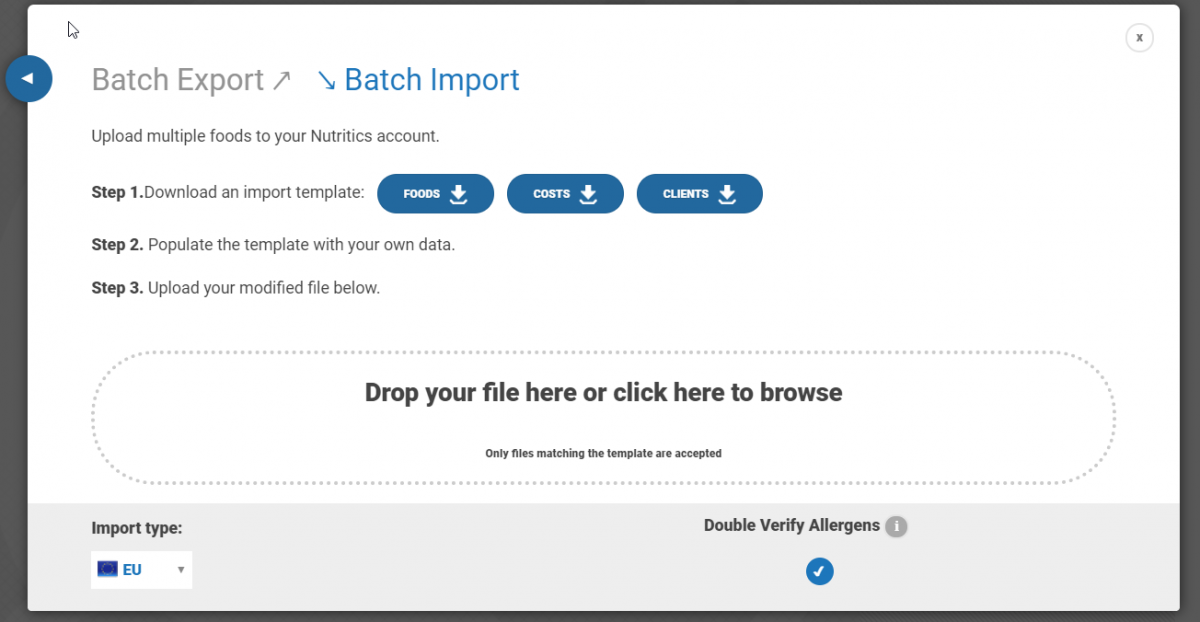 Choose what data to upload by clicking the relevant button. This will download a template to populate with the information.
Product or client information from existing spreadsheets can be copied and pasted in the respective columns on the excel sheet. The mandatory fields and respective format must be populated appropriately for the data to upload. Some columns have a dropdown selection that should be followed.
Once the file is complete, save it to your computer. Open the folder, select your file and drag and drop it to the appropriate section highlighted below.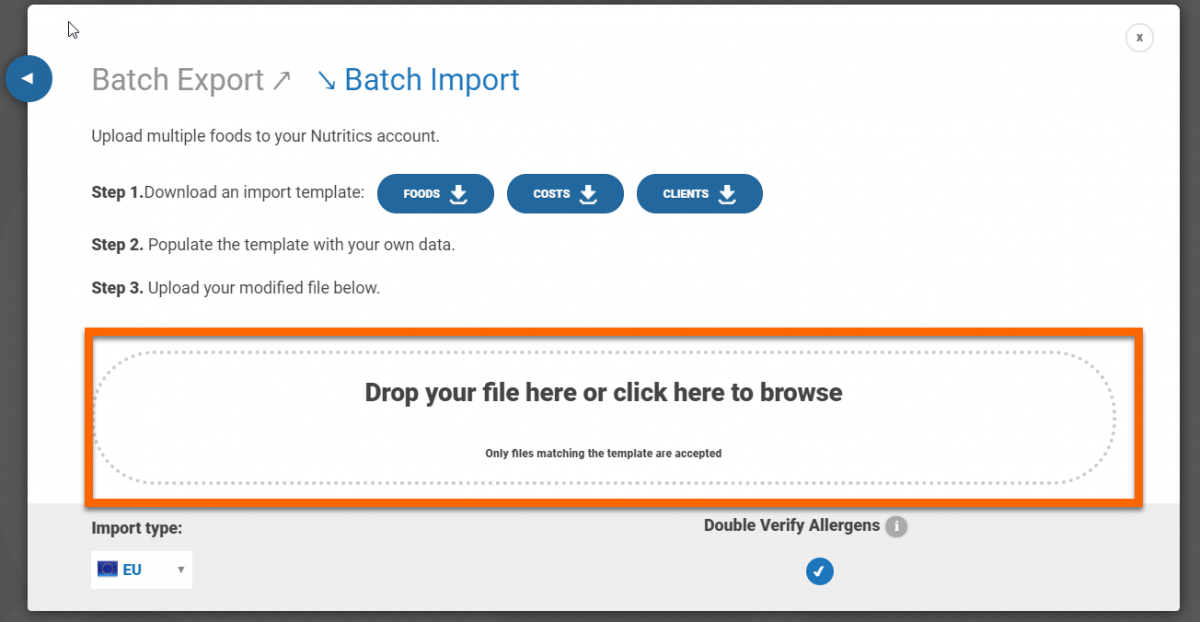 Once uploaded, the system will flag any errors for review. With a food import, an error message may appear to say that our system has detected an allergen mismatch. Following our dual verification system, Nutritics cross references the allergen columns with the ingredient list and flags any inconsistencies. You can deselect "Double Verify Allergens" to give precedence to the allergens that were selected. Once imported you can fix any inconsistencies by updating the ingredient list.
Once uploaded, we recommend reviewing the data to ensure everything is correct.