< back
foods and recipes
Find and Replace Ingredients
12th Jan 2018
The 'find & replace' feature is available on premium, enterprise and research plans only.
With real time click and 'replace all' functionality, you can swap brands across recipes quickly and easily ensuring confidence that the correct information, including ingredient lists with full allergen profile is available for your customers.
To replace ingredients:
If the substitute product is not already in the Nutritics database, add it by following our guide on adding ingredients to Nutritics (making sure the allergen information matches the substitute product).
Open a recipe where an ingredient needs to be replaced.
Scroll to the recipe ingredients and right click on the ingredient that needs to be replaced.
Click 'replace'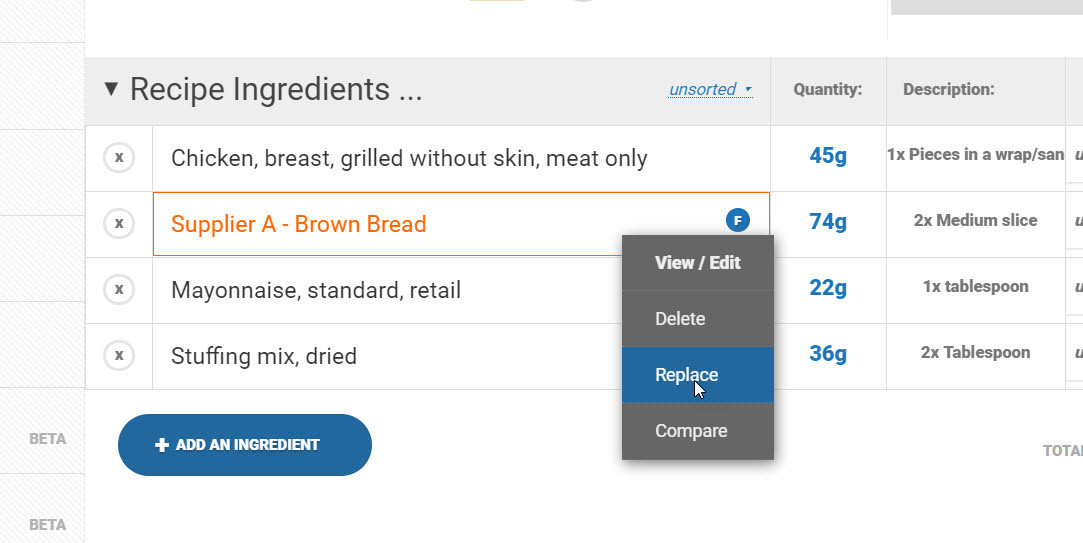 A list of recipes containing that ingredient are shown (1&2).
Tick the recipes where the ingredient should be replaced or 'select all' (2).
Search for the substitute ingredient in the search bar (3).
Tick the substitute ingredient (4) and click 'review' (5).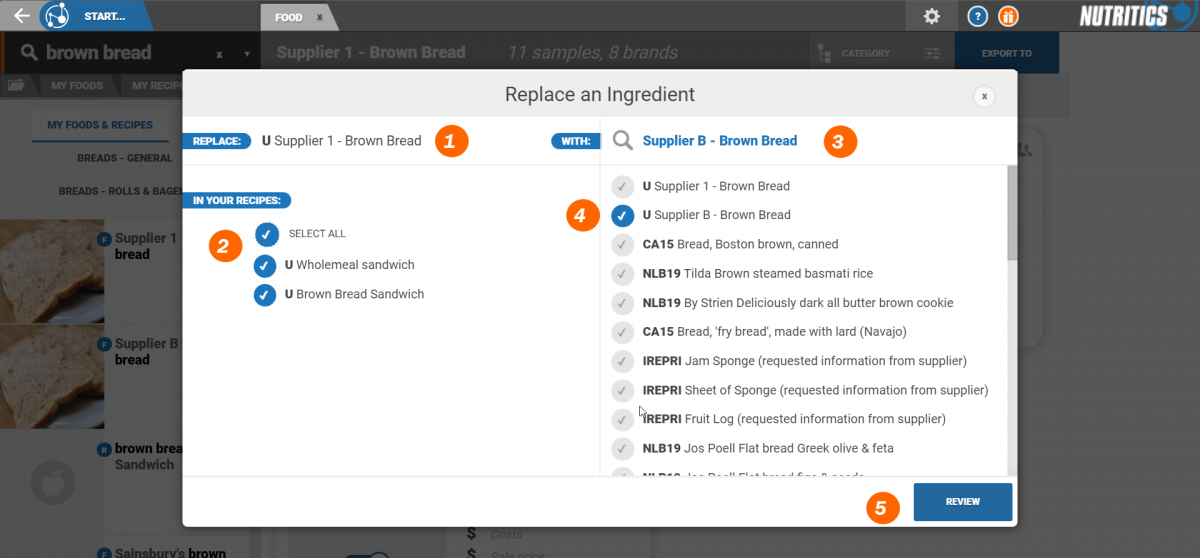 Clicking review will show any changes to the recipe after replacing the food. For example, any additional allergens, or changes in calorie content.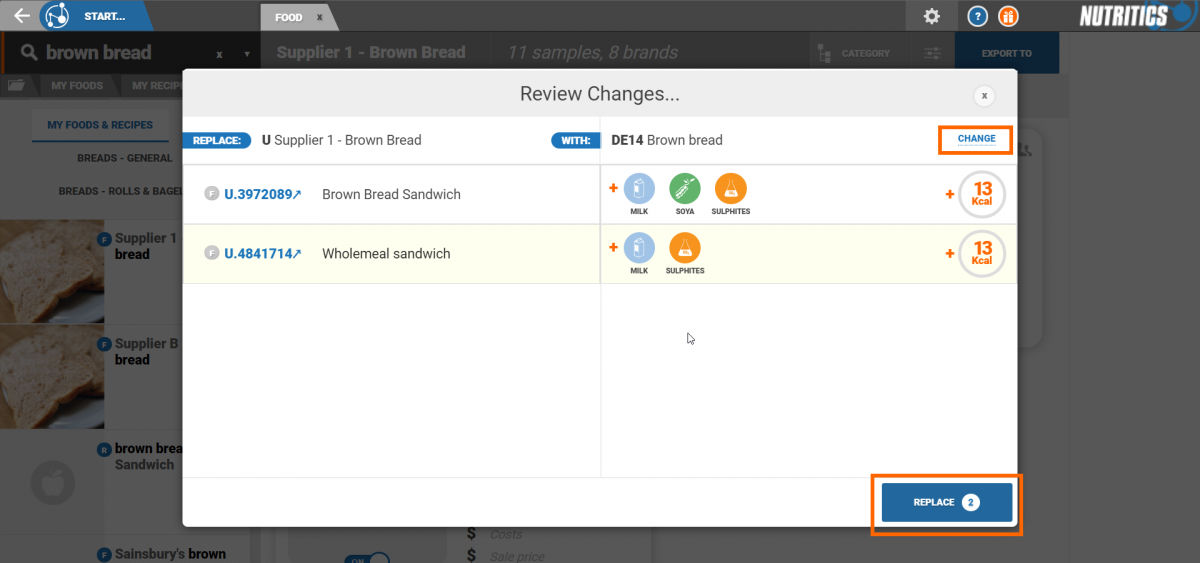 Choose 'change' at this point to cancel this, or 'replace' to continue
◄ Previous Article
Recipe Scaling