Exporting a Meal Plan
8th Jan 2018
Meal plans can be exported to a diet log or a report to assess the complete nutritional information. Simply click the 'Export to' button and select 'Report' from the drop down menu.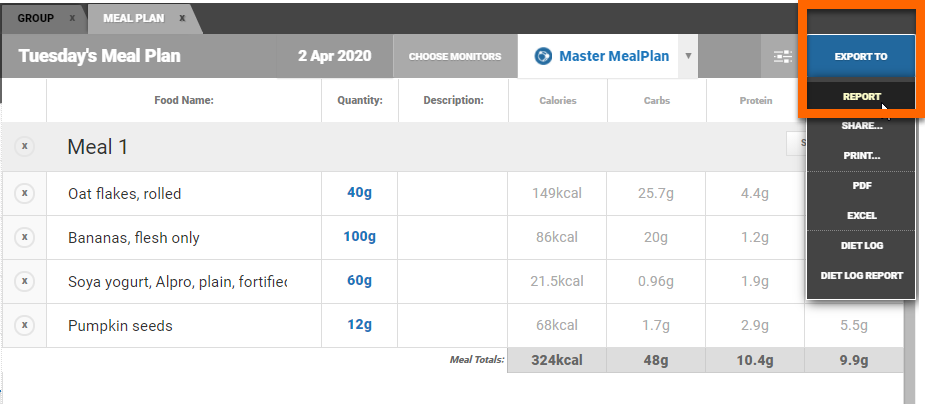 You can also export a meal plan directly to a diet log if you need to make additions or edits before generating a report. This is useful for improving accuracy if you provided a meal plan that was only loosely adhered to by your client. Meal plans exported to a diet log are automatically saved as new logs.
Please note that a maximum of 14 meals can be exported from a meal plan to a report or diet log. If your meal plan exceeds this, only the first 14 meals will be exported.
The meal plans can also be converted to .pdf, excel, emailed or a link can be generated for online publishing in the same way reports and recipes can.