Adding Recipes to a Diet Log
9th Jan 2018
Recipes are searchable foods like any other food in the database. Simply search for the recipe as you would normally when searching for a food and they will appear within the result listing. Your personally created recipes are marked with an 'R' icon in the search results. It may be useful to use the 'My Foods & Recipes' search filter after running a search, to filter the result list to a specific category.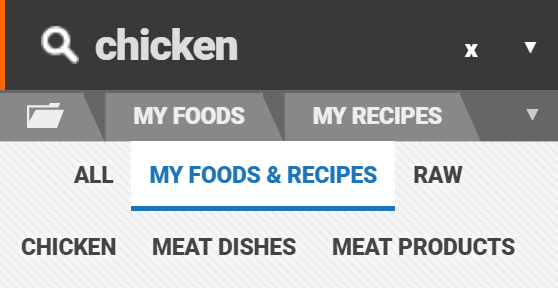 You can also browse and add recipes from the 'My recipes' tab below the food search box.
Once you have found the recipe, click on it and press the insert button, the same way you enter foods to a log. You will be given the option to customize a recipe after it has been entered to a log, which applies to this instance of the recipe only. If you wish to edit the base recipe, you can right click on it from the log, or open the original recipe and make edits.