Libro Programs
10th Jan 2018
Libro programs allow you to set the parameters and settings of the Libro app, and can be 'attached' to a client after inviting them to Libro to subscribe them to the program or apply the settings to their Libro account. Programs allow you to customise the experience of the client using Libro, for example, what they see on screen and what is tracked. Consider your clients goals and technical ability when assigning them to programs, to ensure they can use the app effectively and save you time in logging.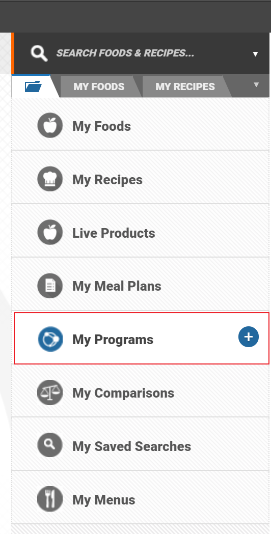 After inviting a client to Libro, you will see a blue + button to the right of their Libro username. If you click on this button you you can subscribe the client to one of your custom programs.
To create a program, follow the steps below: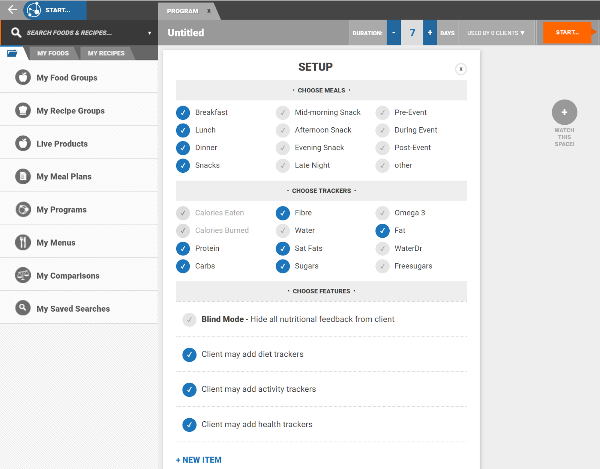 Click Start>New Libro Program, or click the + button on 'My Programs' from the Tree Viewer. Then click 'New Program' to open the Program Development Workspace.


Give the program a title and specify the duration it should be applied to the clients Libro app.


Choose the applicable meals that you want to your client to track. These are known as 'Meal Collectors' and will appear within the clients Libro app.


Specify which trackers are shown on the homescreen by default or your program. For example, if you want to create an insulin management program, you might set total carbohydrate, GI and GL as the default trackers.


If you would like to prevent the client from adding their own personal nutrition, activity or heath trackers to the app (this doesn't modify your program template), tick the box to disable the functionality.


If you would rather the client did not see any nutritional feedback as they log, tick the box for 'Blind Mode' which will disable the trackers homescreen and just shows the client their diet log screen with no nutritional feedback.


When you are satisfied with the settings, click the button 'Used by 0 clients' in the top toolbar to assign the program to specific clients.


Click Start beside the clients name to start the program. This will replace their existing trackers and view of Libro with your program for the scheduled period.


This panel also shows the clients last activity in the app, and allows you to view or customise the program for the individual specifically.