The nutritional content of your recipes is calculated in real time as ingredients are added. Move the mouse over the various label values to explore which foods are contributing most to a particular nutrient. You can then modify that ingredient to produce a more favourable nutrient profile.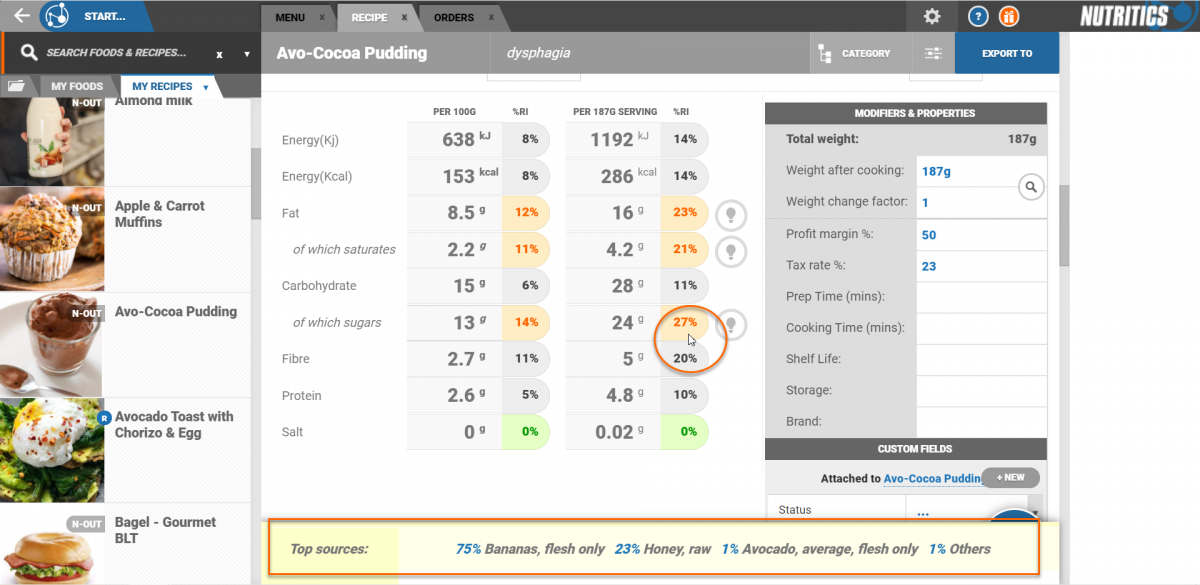 Nutritics reformulation engine can also give specific recommendations on changes you can make to your ingredients to improve nutritional profile of your recipes. This powerful feature is available on our Premium and Enterprise packages only.
In the food labelling section of the recipe workspace, any nutrients with an amber or red rating will have a light bulb icon beside them. Click on the light bulb icon beside a nutrient value to see suggestions on how to reduce that nutrient in your recipe.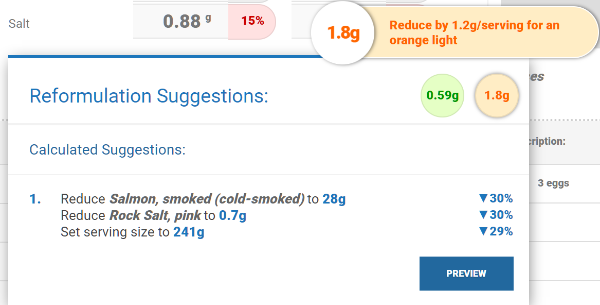 Click 'preview' to see the effects of suggestions on your recipes nutrient profile. The changes can be applied to the original recipe, or a 'reformulated' copy of the recipe can be created.