Printing and Exporting Labels
13th Jan 2018
Once finished designing a label, you can print directly or download the label as an image.
Note that printing directly from the web browser will require you to set the specific label dimensions of your label in the printer dialogue box.
You can find these dimensions in the label setup element. We have a separate guide on setting up the dimensions in your printer settings here.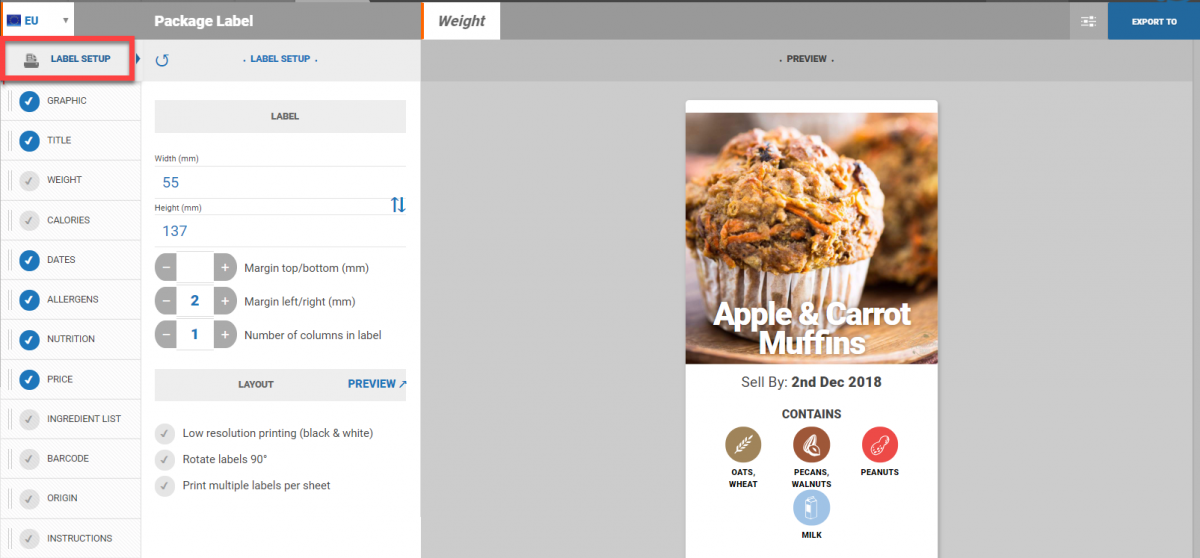 Print quality will be improved for black only / thermal printers by selecting the 'low-res' option from the label setup.