Multiple Menus can be grouped together to produce a full scheduled plan for any number of weeks. Click the 'New Menu Cycle' button at the bottom of My Menus.
Existing Menus can now be added to this folder by dragging and dropping, or a new menu can be created, nestled within this cycle by clicking the +New Menu button.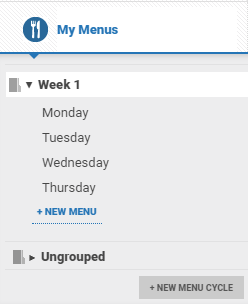 Drag and drop menus within a menu cycle to rearrange the order they are in within in the folder.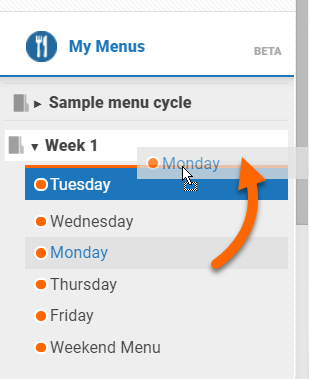 A Meal Summary Report can subsequently be produced from a menu cycle. Right click the Menu Cycle name heading (Week 1 in the screenshot above) and click export to generate this report: