COVID-19
Changes
Nutritics has added extra features free of charge to support you working from home during COVID-19 - find out more.
User Manual
Nutritics User Guide
x
< back
menus
Building a Menu Cycle
14th Jan 2018
Multiple Menus can be grouped together to produce a full scheduled plan for any number of weeks. Click the 'New Menu Cycle' button at the bottom of My Menus. Existing Menus can now be added to this folder by dragging and dropping, or a new menu can be created, nestled within this cycle by clicking the +New Menu button.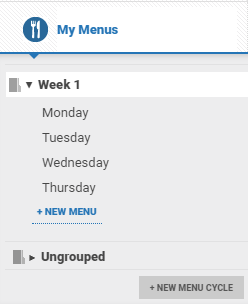 A Meal Summary Report can subsequently be produced from a menu cycle. Right click the Menu Cycle name heading (Week 1 in the screenshot above) and click export to generate this report: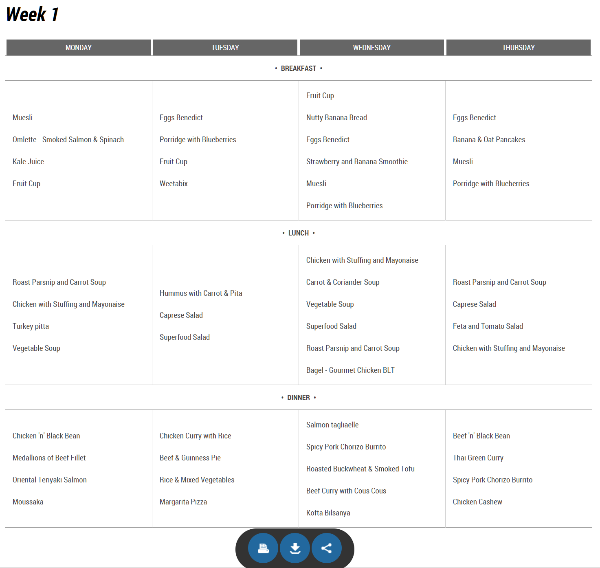 Pro Tip: If the same menu appears in mutliple Menu Cycles (eg. week 1, week 3 and week 5) it can be copied by holding the ctrl key while dragging it in to the new location, or assigned to mutliple cycles from the settings button at the top right of the My Menus workspace
◄ Previous Article
Creating a Menu
Next Article ►
Digital Menus