Batch Publishing Panel
31st Aug 2021
The publishing panel will allow you to publish new foods in batch, rather than make individual foods live. Once foods are uploaded individually, or via batch import, they are saved to a new group based on the upload date.
Find these foods under the 'My Products' tab in the Nutritics Explorer: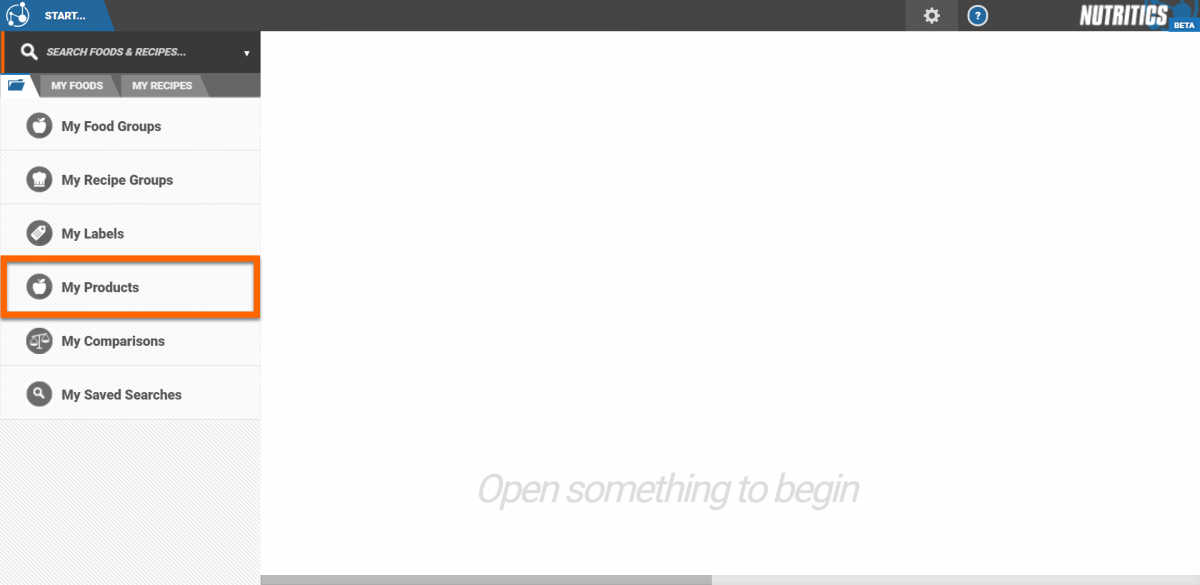 Here, foods will be organised into two folders or groups: unpublished items, and your database folder, where you can find live items.
Click on a date to load all foods uploaded on that date.
The system will notify you of any changes that are required to make the food live: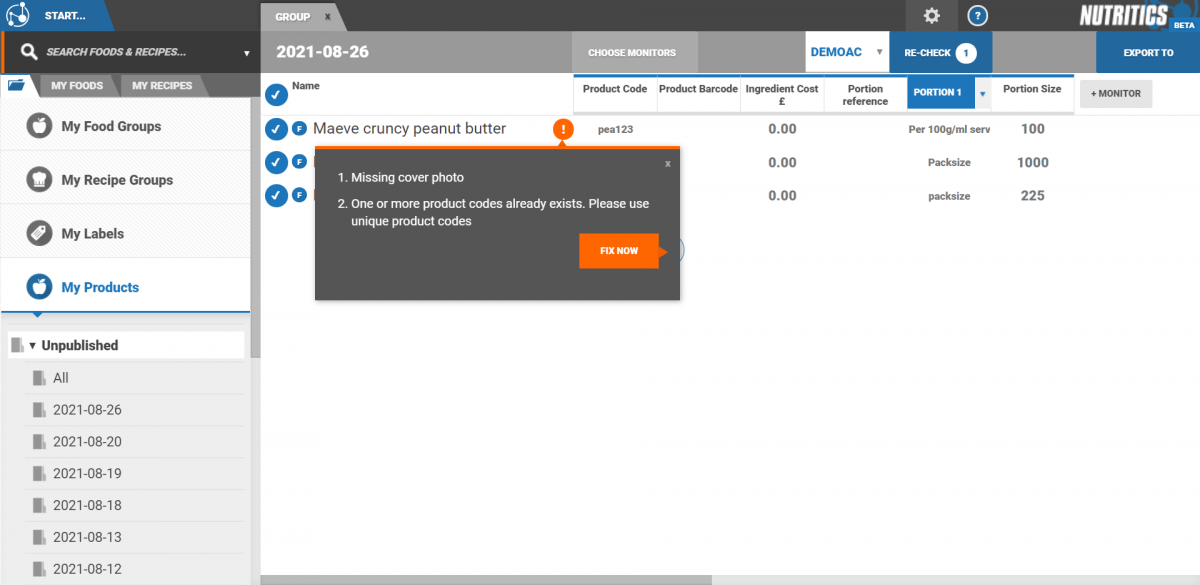 Any serious errors will be dictated by an orange exclamation mark. Alternatively, click on the 'Re-check' button in the top bar to view the errors.
Right click the food needing action, and select 'View/Edit' to open the food and make edits.
You can 'choose monitors' to include in the workspace also. This will ensure you have entered complete information for your products e.g. product code, barcode number, portion size etc.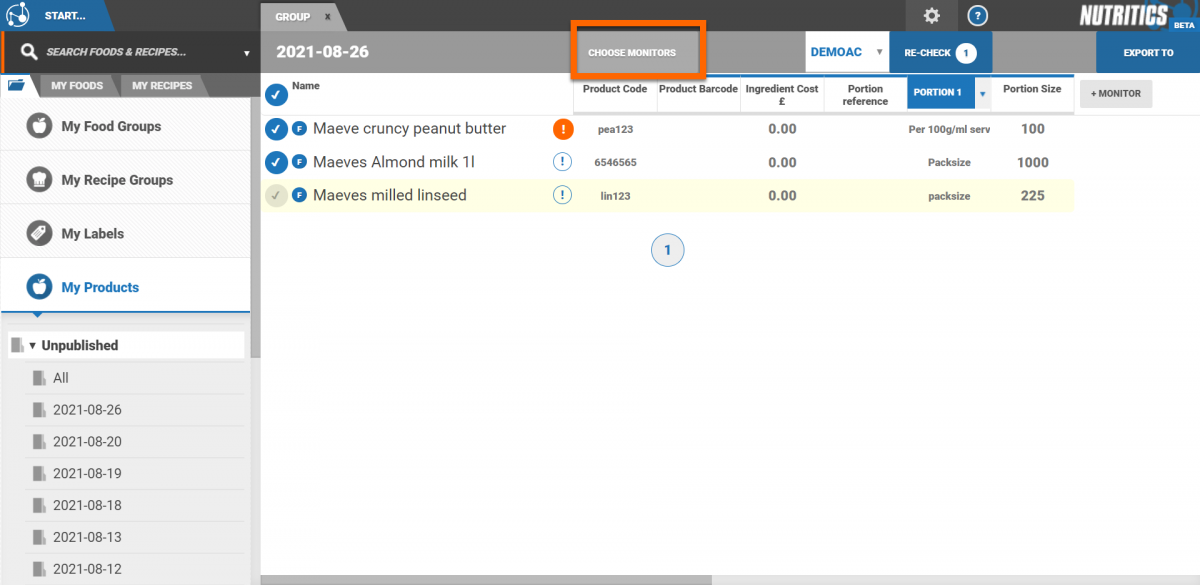 Once the required information has been updated, click 'Publish' to make all foods within this group live.
Where a food is modified via an upload, it will show in that day's upload date only i.e. the date it was most recently uploaded.