Clients, recipes, and foods can be shared with other Nutritics users. Look for the sharing and collaborators feature, located both on your foods and recipe workspaces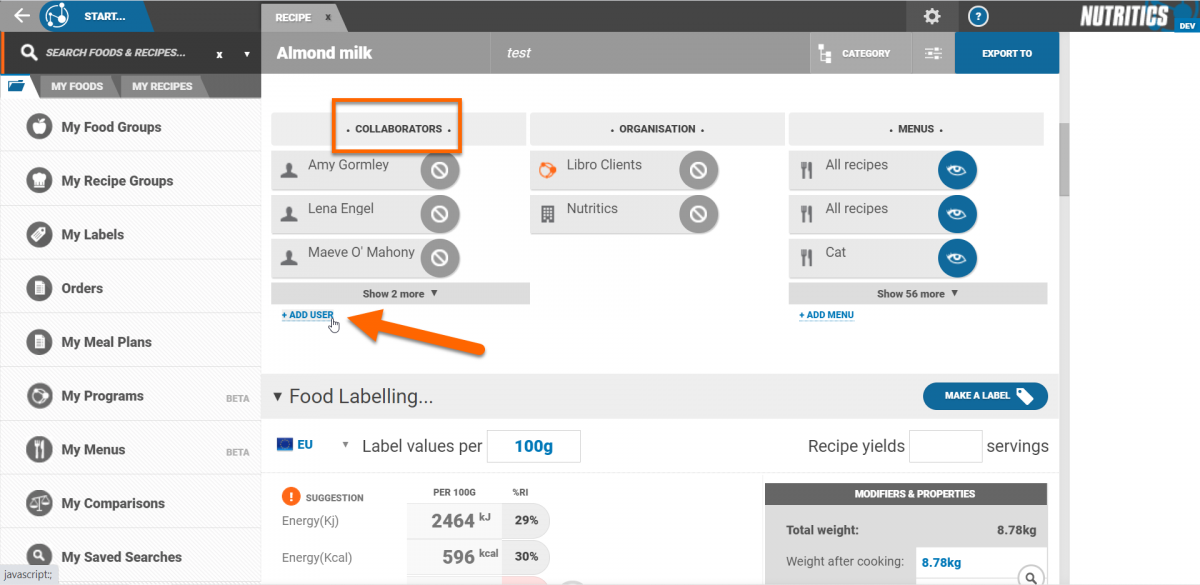 and in the client panel.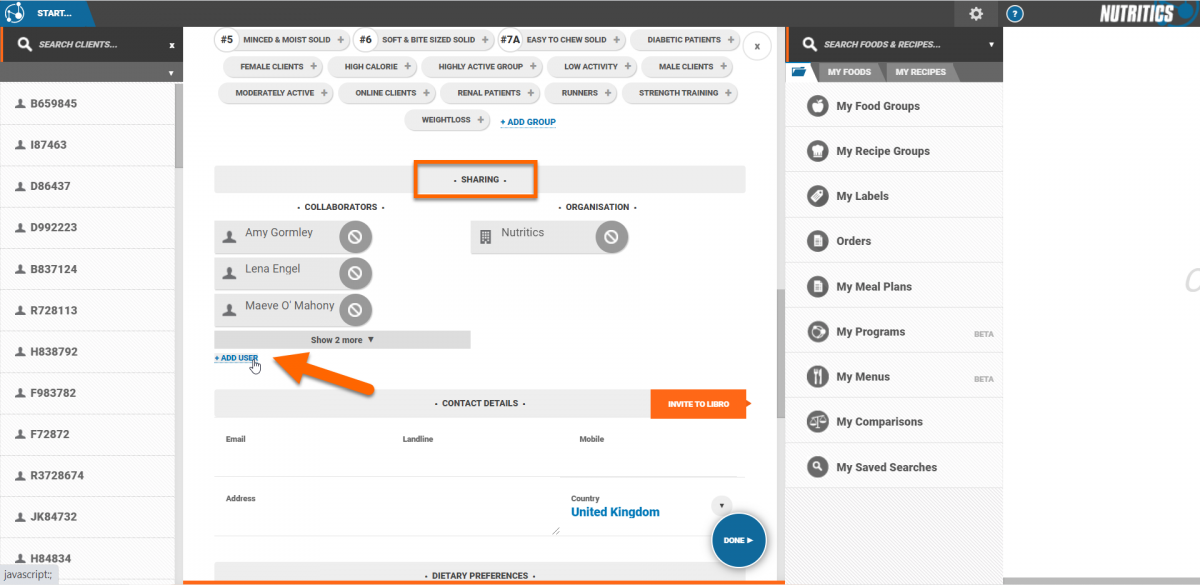 Click '+add user' and type in the username or email address of another Nutritics user to enable sharing with that user.

If your licences are part of an organisation or group, you will see all users of the organisation when you click '+add user'.
You can also choose to share with all account holders within the organisation by clicking on the name of the organisation instead of adding individual users.

You will have the option to share with read only (1) or read and write privileges (2), or revoke access (3) after adding a collaborator.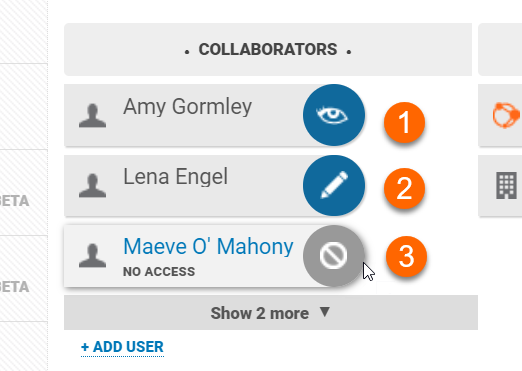 To share multiple recipes, foods or clients at once, click the icon shown on the right of the collaborators screen to access the bulk share tool: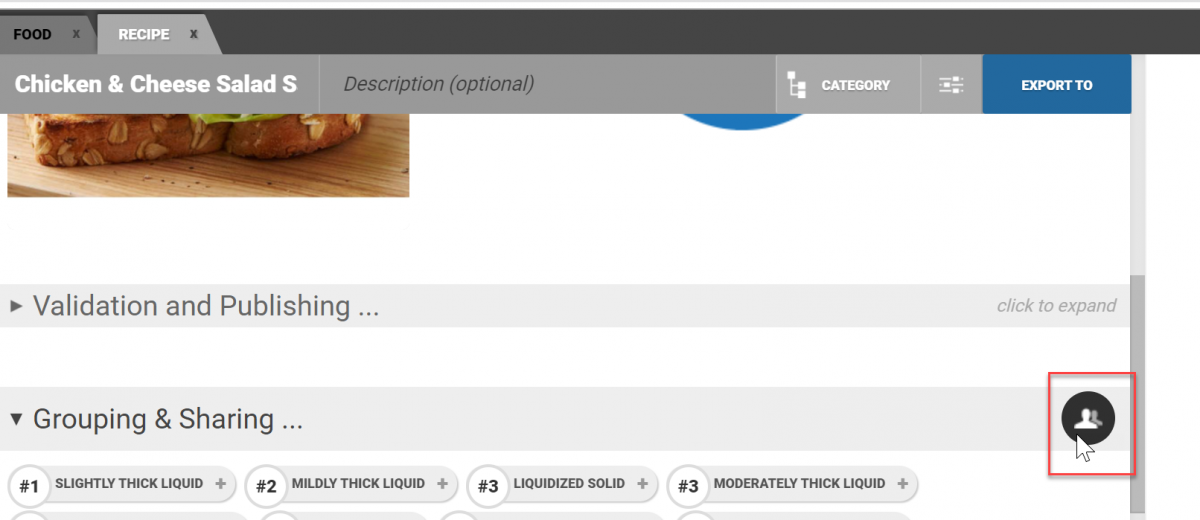 Choose the account you'd like to share with from the drop down at the top, then click the items or the checkboxes in the list to share: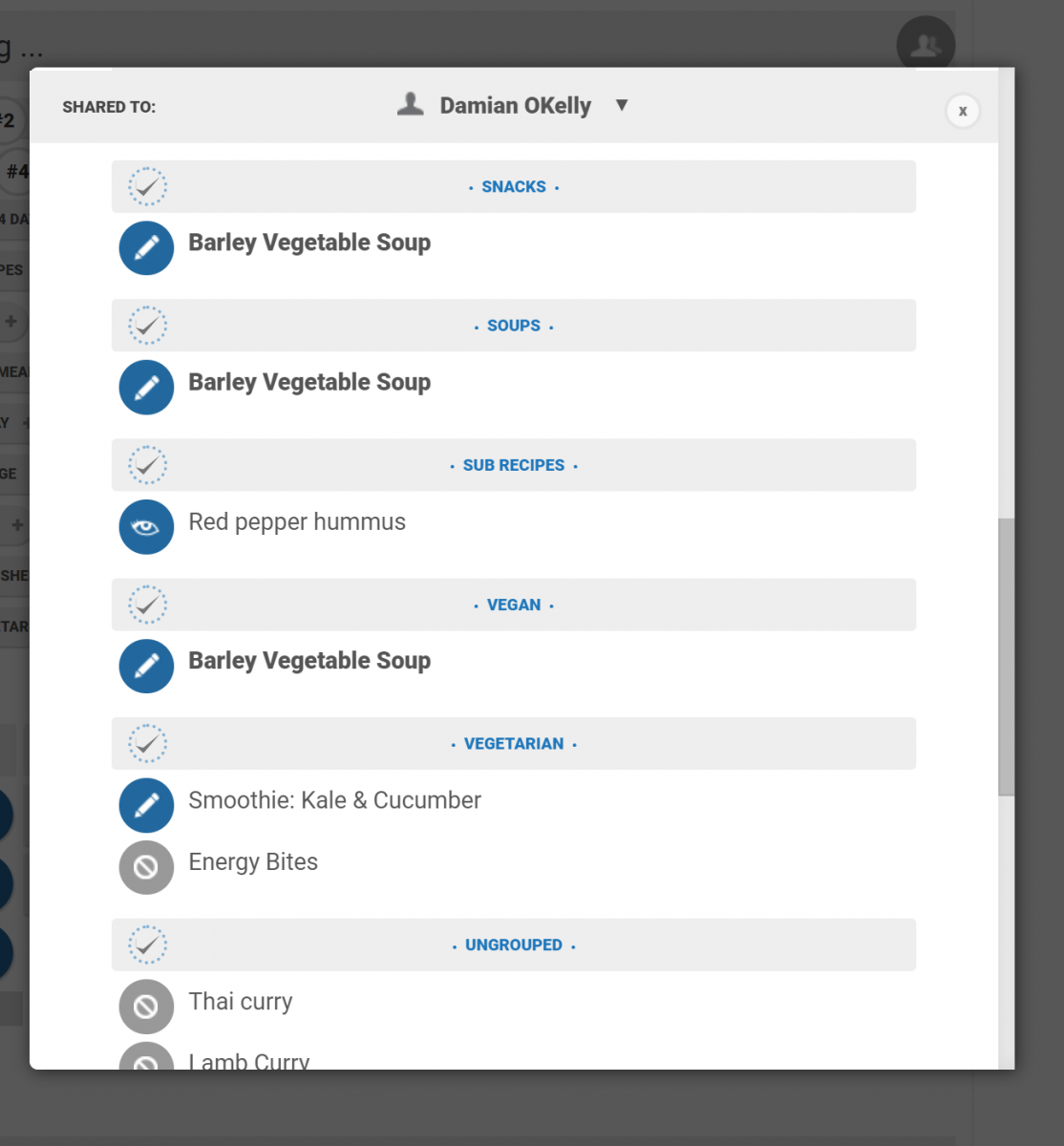 To remove a collaborator, right click on the username and select 'delete'.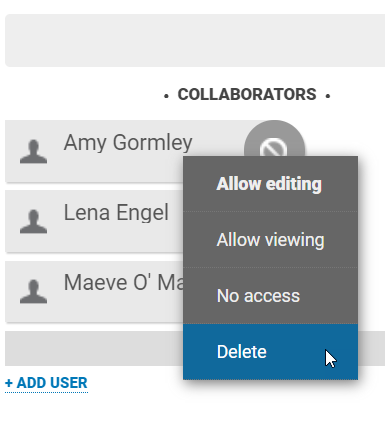 Items that are shared with you have an inbound arrow and a yellow bar within the record / workspace will be shown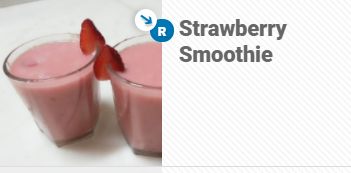 Items that you are sharing with other users are indicated with an outbound arrow

If you have purchased a licence set with master sharing functionality you have the option of sharing particular data with your site accounts.
You can choose to share your custom codes, custom fields, food costs or label templates to your site licences automatically. For example, if you wanted to share recipes with your site licences, but not costs attached to the recipes you can disable this setting.